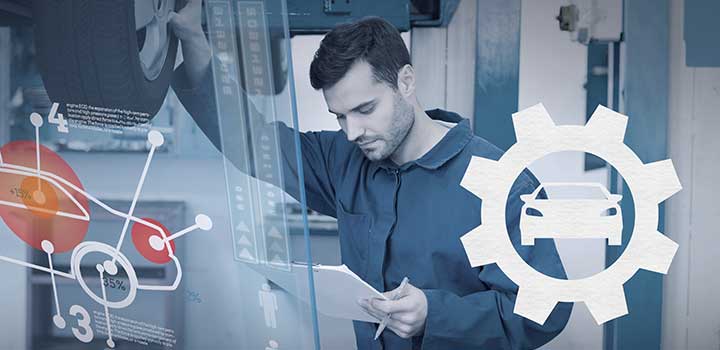 Key figures for the automotive industry in 2021
Alioze has compiled for you the key figures for the automobile in 2021. They provide essential information about the car market in France today. In 2021, after a year of covid and repeated confinements, the sector seems to be in a state of flux. What are the current automotive trends?
The year 2020 review
The Committee of French Automobile Manufacturers (CCFA), supported by AAA Data, has revealed the key figures for the automobile market in January 2021. The Covid and the confinements have indeed had a major impact on the sector.
1,650,082 vehicles were registered in 2020 compared to 2,214,266 in 2019, a decrease of 586,184 cars. A 25.5% decrease in sales. They had not fallen so low since 1975.
The most catastrophic moment was during the first lockdown. Vehicle deliveries fell by 72% in March and 88.8% in April. However, they were less affected during the 2nd containment and rose significantly in December.
The market share of the French company Renault has increased. It was 18.4% in 2019 and 19.1% in 2020. French carmakers have indeed weathered the crisis better than their competitors. Still, PSA saw a 25.1% drop in deliveries compared to 2019 and Renault 24.9%.
The entire automotive sector is impacted by the pandemic, not just the industry. Cars were driven less and used less. According to the National Council of Motor Trades (CNPA), the activity of the mechanical professions has therefore logically decreased by 9.5% and the activity of body repairers by 14.3%.
According to Matthias Heck of Moody's, the automotive market should recover quietly. It hoped for a 10.7% increase in 2021 and 10.7% in 2022 to reach the same pre-pandemic registration level by 2025. The Cetelem Observatory, for its part, expected an increase of 19% in 2021, or 1.9 million registrations.
However, the crisis continues and the confinements are repeated. Given the January, February 2021 numbers and the new containment, expect a later recovery.
Key automotive figures for February 2021
According to the Argus and thanks to AAA Data figures, it is possible to know the situation at the beginning of 2021. Here are the key takeaways from February 2021.
132,637 new cars were sold to individuals in February 2021. Total purchases were down 20.9% from 2020.
In January and February, the car market in France fell by 14.2%. There was a decline of 5.8% in January and 21% in February. Total sales reached 259,017.
The diesel market continues to decline. Their share was 25.1% in February compared to 33.7% at the same time last year.
Peugeot continues to be the leader in the French market. Its share is 20.1% in February 2021.
Dacia is the car brand with the largest increase in market share. It gained +2.68 points. Toyota follows with +1.01 and Peugeot with +0.9 points.
Some companies still recorded an increase in sales in February, such as Jeep with +30.9%, Suzuki with +21.9%, Dacia with 25.7% and Mini with an increase of 4.8%.
Here are the top 5 best-selling cars in February 2021
Peugeot 208 II
Peugeot 2008 II
Citroën C3 III
Dacia Sandero 3
Renault Clio V
The top 5 remains pretty much the same as for 2020. The Renault Clio V lost three places and the Dacia Sandero 3 in fourth place dislodged the Renault Captur II from the podium.
Peugeot 208 II with 92,796 registrations
Renault Clio V, 84 031
Peugeot 2008 II, 66 698
Citroën C3 III, 58 547
Renault Captur II, 54 597
The electric car market in 2021
Sales of diesel vehicles are becoming less and less popular. Its share was 30.6% in 2020 to 34% in 2019. On the other hand, the boom in green vehicles is spectacular. Registrations of hybrid and electric cars are increasing and now account for more than 21.5% of the market. Their shares of car sales are 14.8% and 6.7% respectively.
The January 2021 barometer offered by the National Association for the Development of Electric Mobility indicates that:
15,812 new registrations of electric and hybrid cars were recorded, representing a 9.8% market share.
Of which 6,471 were electric models for private customers and 1,121 for commercial vehicles.
And 8,220 hybrids.
Since 2010, 486,107 electric cars have been put on the road. The goal was to reach 706,000 cars by the end of 2021.
Here are the top 10 electric models sold to consumers in January 2021:
Peugeot e-208, 1346
Renault Zoé, 1013
Kia e-Niro, 748
Hyundai Kona, 475
Fiat 500e, 382
Renault Twingo ZE, 370
Peugeot e-2008, 360
Opel Corsa-e, 281
Mini Cooper SE, 172
Volkswagen ID.3, 142
Here are the top 5 hybrid models purchased by individuals in January 2021:
Peugeot 3008, 1413
Renault Captur, 756
Citroën C5 Aircross, 570
DS 7 Crossback, 399
Volvo XC40, 357
Do you want to give your firm the means to gain visibility through an effective communication strategy? Our agency Alioze is specialized in the automotive sector and will help you generate new leads.
See also:
Sources:
pro.largus.com :
expansion.lexpress.fr :
lesechos.fr:
avere-france.org :