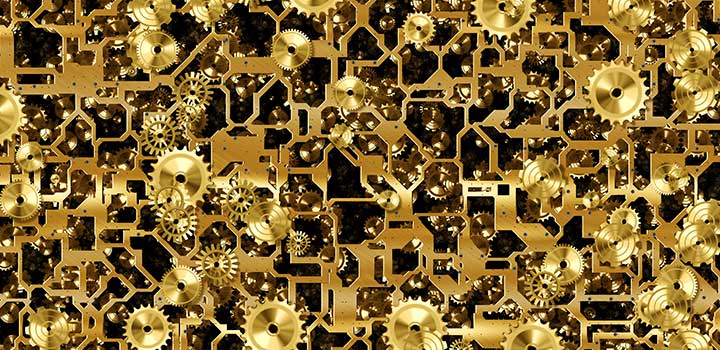 Key figures for the watch industry in 2021
The pandemic has turned the watchmaking industry upside down. Although the 2020 balance sheet is not as good as that of the previous year, the watch industry is nevertheless resilient. Studies of the watchmaking market by the Francéclat observatory and the Morgan Stanley investment bank provide relevant data and analysis. Focus on the key figures for the watch industry.
Key figures for the watch market in France in 2021
9.6 million watches were sold in 2020, down 14% from 11.2 in 2019;
1.530 billion in sales in 2020 for 1.879 in 2019, a 19% decrease ;
the average price of a watch is 160 € in 2020, 168 € in 2019 ;
sales of watches represent 31.6% of the watch and jewellery sector.
There are two main reasons for this significant decrease. First of all, the absence of foreign customers had a strong impact on the market, as well as the closure of shops for three months. Fortunately, activity picked up strongly after each containment, especially in December when sales were up 12% compared to December 2019. For Hervé Buffet, the General Delegate of Francéclat, " despite the absence of international tourists ", the " sales on the French market at each exit from containment " have helped to mitigate the disaster.
Watch sales by price range
Watches under €1,000 represent 99% of total sales. Watches under €50, 47% and 7% in value. This category sold less in 2020 with only a 6% drop, which is certainly explained by the fact that connected watches remain the big winners in the sector. They account for 25% of the market share of watches under €1,000.
The only category to increase was that of watches between €300 and €1,000: +7%.
Watches costing more than €1,000 therefore account for only 1% of sales, but 42% of sales by value. This category is down 25%.
Key figures for watch distribution channels
The big winner in distribution channels, as in many sectors in 2020 and 2021, is distance selling. Companies that have positioned themselves in online commerce have made the right strategic choice.
This distribution method recorded a 27% increase in sales. Despite this significant growth, in-store sales are still generally higher than distance sales.
City and department store jewellers account for 26% of sales by volume and 56% of sales by value, while department stores account for 32% and 16%. Online store sales represent only 18% of total watch sales by volume and 17% by value. The remaining 24% of sales are made in markets and non-specialized shops.
Foreign trade
Watch exports fell by 35% in the year 2020. Surprisingly, however, sales to Asia, the United States and the Middle East have increased significantly.
+232% of trade to China
+185% to Korea
+25% to the United States
+20% to the Emirates
-16% in Europe
-6% in Switzerland
For Hervé Buffet, the dynamism of the Chinese market has played a considerable role in the resilience of the watch industry in 2020 and 2021.
French watchmaking production
In correlation with all the data mentioned above, it goes without saying that the production of watchmakers and bracelets fell by 22% over the year 2020 and continued to decline in January 2021 with -13%.
Key figures of the major watchmaking companies
Another annual analysis of the watch industry, by the investment bank Morgan Stanley, ranks watch companies. Rolex remains in first place in terms of turnover despite a 15% drop. It is undoubtedly the market leader.
Swiss watch exports fell overall by 21% in value and 33% in units in 2020. While they had fallen by 81% in April, some major brands still came out on top. Audemars Piguet, for example, announced a drop in turnover of only 9%. It would have had its best month ever in October 2020. Tudor is also doing well and even recorded an increase over the year as a whole, taking market share from TAG Heuer.
The observations remain similar to those of the Francéclat study:
High-end watches represent 10% of the volume exported, but 70% of the turnover;
Connected watches are becoming more and more important in the market. In Switzerland, 73 million of these watches were sold, compared to 13.7 million non-high-tech watches;
Tudor and Dior are the only two brands with growth in 2020, and Hermès remains at breakeven;
Rolex, Audemars Piguet, Cartier, Richard Mille and Breitling fared better than the market average;
Niche brands such as H. Moser & Cie are making their way.
This data is essential to better understand the watch market. They offer new avenues of adaptation to prepare for the coming year 2021. Contact our communication agency Alioze, specialized in the watchmaking sector to help you with your strategy.
See also:

Sources: