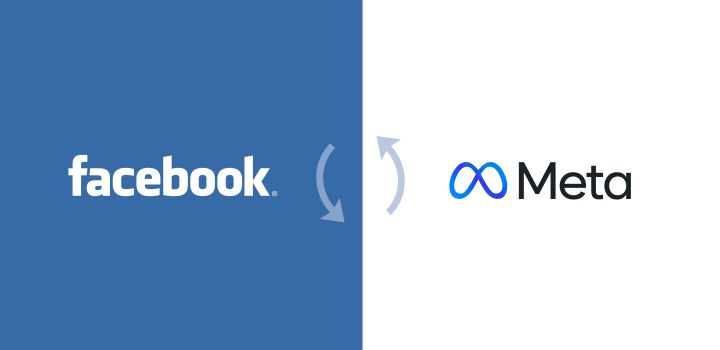 Facebook becomes Meta: why the tech giant is changing its name?
The parent company of the social network Facebook will now be called Meta. It was Mark Zuckerberg himself who announced it to the world, while the tech giant is facing a new crisis triggered by the revelations of a former employee.
New name, new ambition: Facebook wants to create the "metaverse"
The Facebook application as well as the website, keep their name, just like Instagram, Whatsapp, and Messenger which also belong to Mark Zuckerberg's company. Only the parent company is renamed to differentiate the activities of the group from those of the social network.
This change will have no impact on users, nor on the organizational chart, but redefines the contours of the activity of the American giant.
"Meta" ("beyond" in ancient Greek) is short for "metaverse", the company's new project: a virtual world in which users will be able to communicate, work and play together, thanks to virtual helmets or smartphones.
This project of parallel life in another dimension, will cost 10 billion dollars to the Californian company of Menlo Park, but promises 10,000 jobs in Europe.
For Mark Zukerberg, the metaverse represents the future of the Internet and better symbolizes the activities of his group than the simple name of "Facebook".
The company also unveiled a new logo: a variant of the infinity symbol, instead of the traditional thumbs up.
Meta: a rebranding that comes at the right time in the middle of the "Facebook Papers" crisis
It's not the first time that a company changes its name or logo in the middle of an internal crisis. A way to divert attention from the problems and communicate on the future.
Facebook, now Meta, is indeed immersed for a few weeks in the case of "Facebook Papers": revelations based on documents that Frances Haugen, a former engineer of the American group, has obtained. They would prove that Mark Zuckerberg and his company have knowingly favored the profits generated by their social networks rather than the safety of their users, especially teenagers and children.
The announcement of the change of its corporate name allows Mark Zuckerberg and his multi-national to make the headlines of the international media in a positive way, unlike in recent weeks.
At the time of the revelation of the new name of the parent company, its founder did not in any case mention the crisis that the group is going through.
New name, new logo: will the rebranding of Facebook as Meta manage to restore the image of the American tech giant to the public?



Alioze, the communication agency specialized in social media, accompanies you in your marketing strategy on the social networks Facebook, Instagram, TikTok.