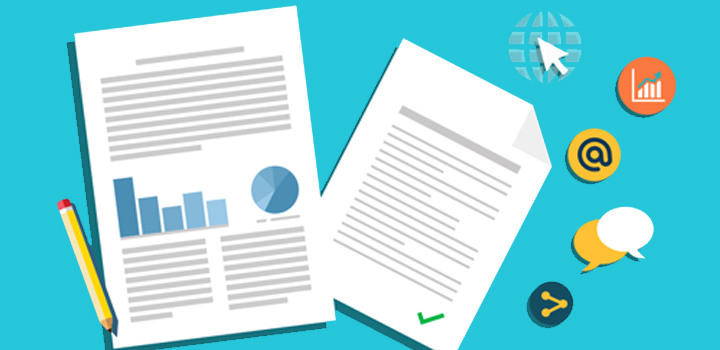 Content marketing: strategy, innovations & trends in 2023
In 2023, content platforms are evolving and consumers are using channels and formats that didn't exist even a few years ago.
From creation to delivery, technological innovations are thus forcing brands to rethink their content marketing strategy to adapt to new consumer buying habits.
But then with a multitude of different platforms at your disposal in 2020, how do you communicate the right message at different stages of the buying tunnel? What content formats and innovations should you focus on to build awareness, engagement and loyalty? How do you drive traffic and implement a content strategy that leads to conversions and sales?
Answers in this article!
Content marketing: 6 trends and innovations to watch in 2023
1 – Video production
In 2019, video content is everywhere. From TED Talks to YouTube, Snapchat, Instagram and Facebook, video content is becoming more accessible than ever. Posted on different platforms, social networks or web pages, it can cater to every step of a consumer's buying journey.
Adding videos to your content marketing strategy represents a real opportunity to reach consumers hungry for original content. To get it right, start by identifying where in their buying journey your customers seem to need help.
A first option is to think about what type of video content is best suited to solve the previously identified problems:
Recorded videos of blog content or video advertising to raise awareness
Video case studies for reflection
How-to videos on products or tutorials for decision making
A second option is to interview your team and salespeople on camera to get them to explain topics, products or services that may be complex.
A third option is to collect testimonials by interviewing your customers. This is a great way to provide value and build trust with new prospects.
In terms of video content marketing, YouTube remains the primary distribution channel for improving engagement rates. Good news, since producing videos for this platform doesn't necessarily require a huge budget, just a little imagination and good ideas.
To give an example, a few years ago, a YouTube vlogger put a Go Pro camera on his dog's back to show how his pet behaves in his absence. This was enough for the video to go viral.
See also how to improve your SEO with YouTube
2 – Live video
Investing in video production is great! But why not get into live video streaming, one of the top trends for 2020? Twitch, Facebook, YouTube and Instagram have all introduced live video features.
Live video streaming allows you to share a message with an audience in a more immediate and resonant way. This is because consumers demand a human and intimate connection with the brands they follow, and live video offers a great opportunity to build authentic relationships with them. The real-time nature of live video makes people feel engaged, even when the video is broadcast to thousands of people.
In fact, you don't need a long speech to prove the value of integrating live video into your content marketing strategy. The numbers speak for themselves: according to Facebook, users spent 3 times more time watching live video than any other video. And they comment at least 10 times more during a live video broadcast.
3 – Social networks as a selling point
Using social networks is the most common way to deliver content.
But have you noticed that, more and more, social networks are taking on e-commerce by turning into a point of sale? Little by little, Facebook, Instagram, TikTok and even Pinterest are implementing features that save the consumer the trouble of going to a brand's website to purchase a product.
And this trend is poised to intensify in 2019. In fact, in the U.S., it's already possible to purchase an item spotted on Pinterest directly on the app with a "Buy" button. Instagram recently launched a similar feature, called "Shop the Look," to buy directly on the app. And Facebook now allows users to create a store directly on its page to make a purchase without leaving the social network.
See also how to turn your Instagram into an e-commerce and why use Pinterest to boost your e-commerce
More and more, in 2019, Internet users will no longer need to leave their social applications since they will have all the content gathered in one place and the possibility to buy directly without navigating on the website.
4 – Machine learning and artificial intelligence
The shift towards personalized content has been underway for years, pushing consumers to express their desire for one-on-one interactions with brands. Yet it's still difficult for companies to set up quality conversations with their customers.
This is where artificial intelligence (AI) and machine learning (ML) come in. These advanced technologies allow companies of all sizes and industries to create personalized experiences through hyper-specific customer profiles.
As a result, in 2019, traditional content marketing will gradually shift to conversational marketing. With AI and ML, your ability to not only improve content creation, but also to deliver the right content to the right people at the right time will increase tenfold.
Features such as chatbots, data analytics algorithms and personalized recommendation systems will help direct consumers to relevant content based on their interests, location and behavior, creating a more dynamic and individualized user experience.
See also how AI benefits e-commerce and ours 10 examples of chatbots to boost your business
Some companies are already using artificial intelligence and machine learning in this sense. Netflix, for example, uses AI to make movie and series recommendations to its users.
So does Spotify, with its "Discoveries of the Week" tool, which suggests a weekly playlist based on the user's search history and the history of those who seem to perform similarly.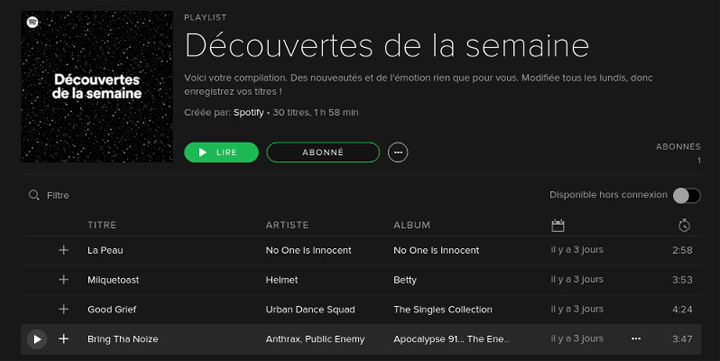 5 – Virtual reality and augmented reality
While online shopping is convenient, it deprives consumers of many of the benefits that in-store shopping offers.
On an e-commerce, Internet users can neither "see", nor feel, nor touch a product. Therefore, it is often based on the description, photos and reviews of an item that a customer will make a purchase decision. No wonder customer reviews and return policies are so important in 2019!
But while mobile has become a huge part of consumers' daily lives, you also need to prepare for tomorrow's platforms that will in turn change the way customers communicate, consume content and make purchases.
Among these new platforms are virtual reality (VR) and augmented reality (AR) technologies. While they are still uncharted territory for the vast majority of businesses, in the near future they will provide consumers with a more immersive shopping experience and create new content opportunities for marketers.
By combining virtual objects with the real-time environment, augmented reality blurs the lines between what is real and what is computer-generated. It provides additional information that allows the user to see the world in a different way.
This requires a filter or lens, i.e. a smartphone, tablet or wearable device, through which to view this enhanced reality. In retail, AR can motivate purchasing decisions, allowing customers to view detailed information available online (reviews, related products, pricing, etc.) while simultaneously viewing the actual physical product via a mobile device app.
Devices that use augmented reality can, for example, overlay 3D objects in different spaces, allowing customers to try on a product or test different options (color, style, etc.) before purchasing.
Ikea already allows users this type of experience, offering users the ability to view the rendering of a piece of furniture in a room in their home via "Place," a smartphone app.
Another industry, another use of augmented reality with Sephora. The company is using ModiFace technology to allow users to take a "selfie" and then apply a variety of cosmetic products to their faces. This allows Sephora customers to make their choices at home and streamline the shopping process.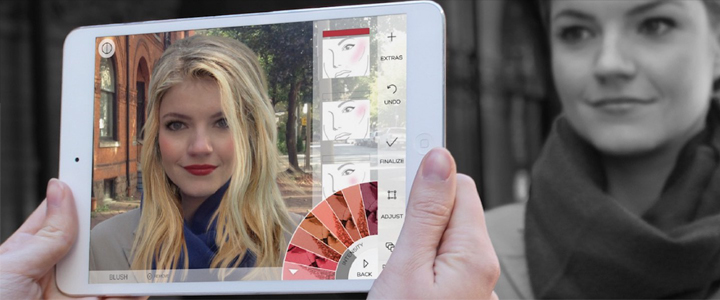 Unlike augmented reality, virtual reality technology creates a fully immersive, computer-generated environment, usually using a VR headset like the Oculus Rift. It allows brands to create photorealistic 3D scenes to see, hear, touch, and even feel the computer-generated environment. Virtual reality is about convincing the user that they are in a place they are not actually in.
From the consumer's perspective, imagine shopping in a virtual store while putting on glasses in your own home!
There are many examples of physical retailers using virtual reality to enhance the interactivity between products and the user. In some Tommy Hilfiger outlets, for example, it is possible to try on a VR headset to watch 360-degree 3D fashion shows.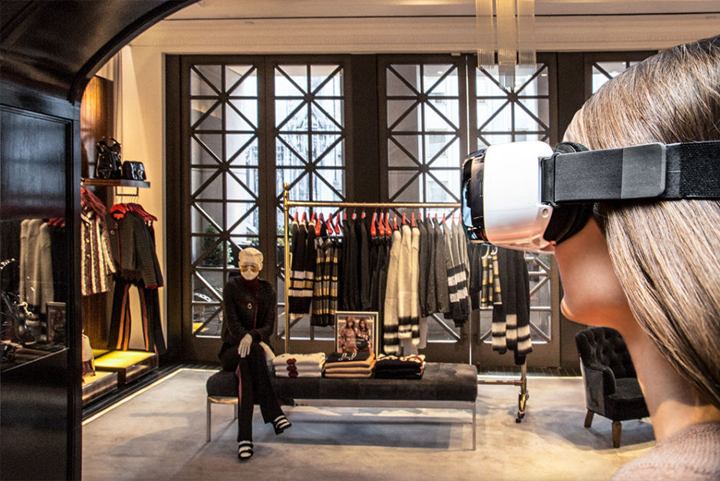 In 2020 and beyond, consumers can expect to see how outfits fit without even needing to have them in hand. Decorating a home, trying on new makeup, or seeing how complex products work are all uses that augmented reality and virtual reality are able to offer e-tailers to enhance and make the shopping experience for their customers more interactive.
Without a doubt, these technological innovations will be embraced by many content marketing teams looking to create revolutionary sales experiences.
6 – The Internet of Things
With the emergence of the Internet of Things (IoT), content is no longer just about Facebook or a blog, but is all around us. In 2019 and beyond, consumers will no longer be limited to their screens for content.
Think, for example, about how we interact with new voice search-based smart devices and virtual assistants, like Siri or Alexa that are digital gateways to content.
So a number of companies are already using Alexa to share content with a broader audience that doesn't want to be tied to a screen.
For example, the Purina brand launched its AskPurina bot for Alexa, which provides detailed content about different dog breeds.
The IoT offers many opportunities in the B2B space. So if you're not thinking about how your content can become more contextual, it's time to start thinking about it!
In conclusion, there is no marketing possible without content. By observing technology innovations and trends, and seizing the opportunities they present, you can begin to develop a content marketing strategy for 2019 that creates innovative audience experiences. Objective? Position your brand to lead your customers into this new world.