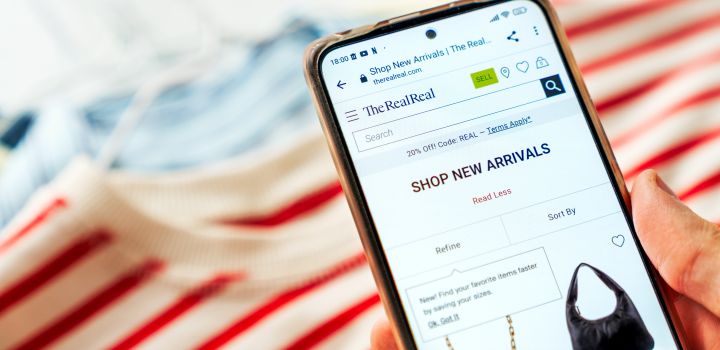 Metavers: luxury positions itself on the second-hand market
Luxury brands are currently facing a major challenge: to impose themselves on the second-hand market. Faced with the phenomenal growth of second hand resale platforms, the big houses are trying to innovate thanks to the web3 and the metaverse.
The race to second hand
The second-hand market is attracting new customers, such as the middle class or the ecologically aware generation Z. Second hand represents, in fact, an eco-responsible fashion whose advantages seduce consumers:
offering a new life to an item that is no longer worn
promote quality and durability;
save money when buying a product;
and give new life to vintage!
After the popularity of fast fashion, it is now the turn of second hand to invade the fashion and luxury market. The sale of second-hand clothes, shoes and accessories is expected to grow by 15 to 20% per year. Specialized platforms, such as Vinted or Vestiaire Collective, hold 60% of the market, forcing fashion houses to compete with ingenuity. The main difficulty for these brands remains their positioning in the face of the often discounted prices. Nevertheless, the values of second-hand clothing, such as quality, authenticity, as well as reparability and durability, echo the world of luxury. To adapt to circular fashion, metaverse technologies could well prove to be effective!
Web3 opportunities for eco-responsible fashion
The immersive universe that is the metaverse allows major brands to market non-fungible tokens. Certified by the blockchain, these NFTs are therefore authentic, rare and exclusive; concepts that are obviously attributed to luxury. Resale is thus facilitated by all this information on the life of the item and the risk of counterfeiting is eliminated. In this context, NFTs can give back to the big brands the sovereignty on the second hand market by offering a strong economic added value. With the help of a remuneration system for each resale of a non-fungible token, the houses could benefit from a lifetime annuity on their products. In fact, a Gucci bag sold for more in the metaverse than its real-life counterpart!
In order to impose themselves in the second hand trade, high fashion houses must imperatively avoid the platforms. The potential of the metaverse is a real boon for luxury brands.
Need support for your luxury brand? Alioze, the digital marketing agency specialized in web3 and metaverse is there for you.