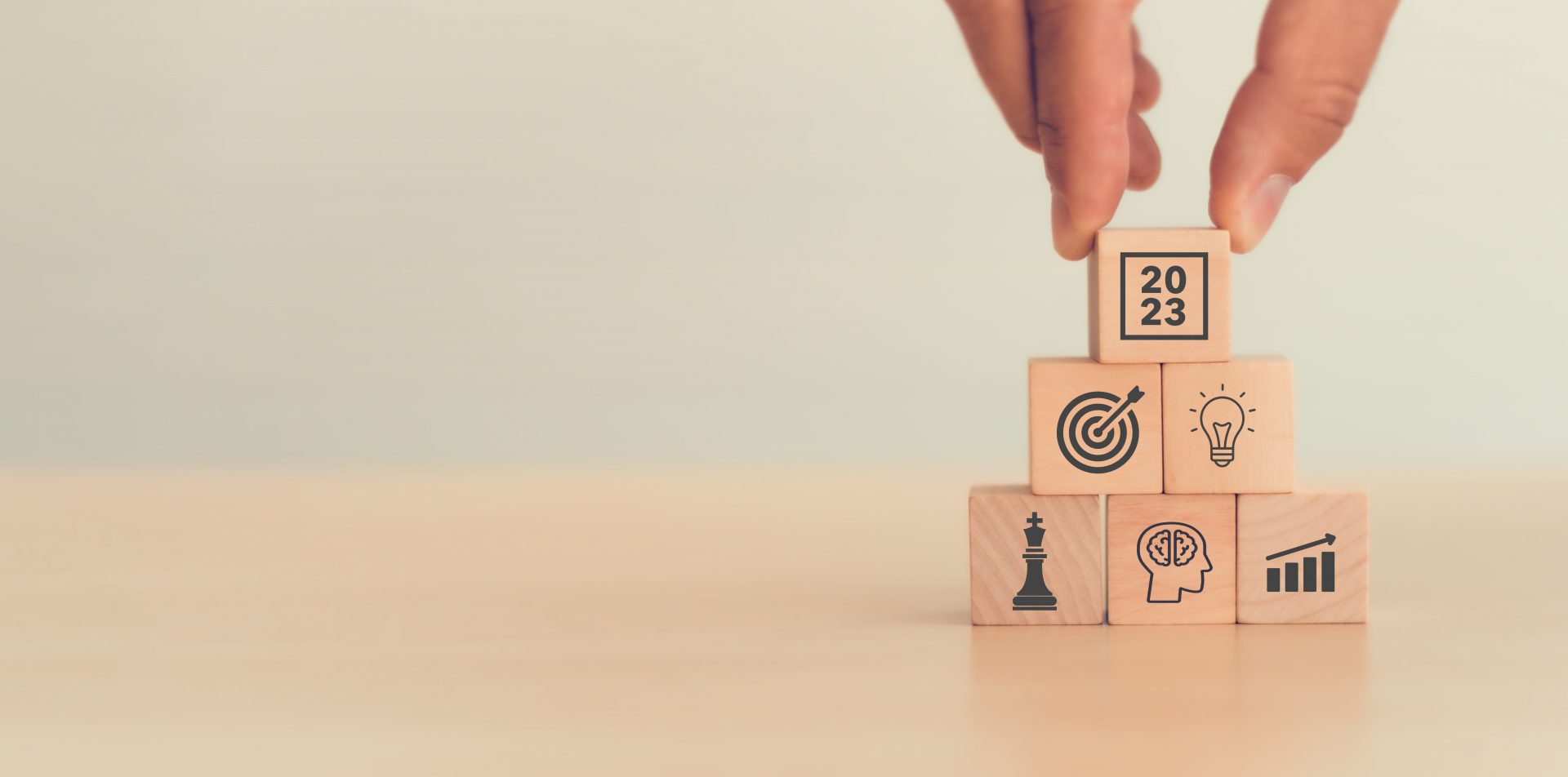 Marketing: best practices to start 2023!
The new year is almost here, it's time to take stock and especially the moment to prepare 2023 from a communication and marketing strategy point of view.
First of all, take a look at your current marketing strategy. Are there any areas for improvement? Are there inconsistencies or gaps in your plan that need to be addressed? If so, now is the perfect time to make those changes.
Marketing goals in 2023
What goals would you like to achieve in the next 12 months? How do you want your customers to experience your brand? What type of content do you want them to see on social media? Where do your competitors stand on this?  These are all questions that will give you an idea of where your marketing needs to go to grow your business in the first half of 2023.
Here are some marketing practices that can help you get the most out of your business in 2023:
Produce quality, useful and original content! Google continues to improve the way it indexes content, especially when it comes to texts generated by artificial intelligence, for purely SEO purposes.
Focus on web eco-design – optimize your website (simple code, green hosting) to reduce its environmental impact and at the same time improve its ranking in search engine results.
Implement a real Social Media strategy to take full advantage of the marketing potential of these tools. Social media marketing activities are not only powerful enough to promote a brand, but also very profitable. In 2023, no doubt that Tik Tok will continue its rise among the most interesting ROI media.
Keep a close eye on web3 and metaverse developments – Large groups continue to invest heavily in this technology, and studies on the future of metaverse are very optimistic.
Once you've determined where you want your business to go in 2023, make sure that all stakeholders in your organization are fully on board with those goals and expectations. This includes all employees who work directly on marketing-related projects (such as copywriters or designers), the executives who oversee the various divisions of the company, or even all members of the sales team.
So, ready to do better in 2023?
Alioze, the 360° digital agency, and its team of experts are here to help you reach your business goals, for a successful 2023!