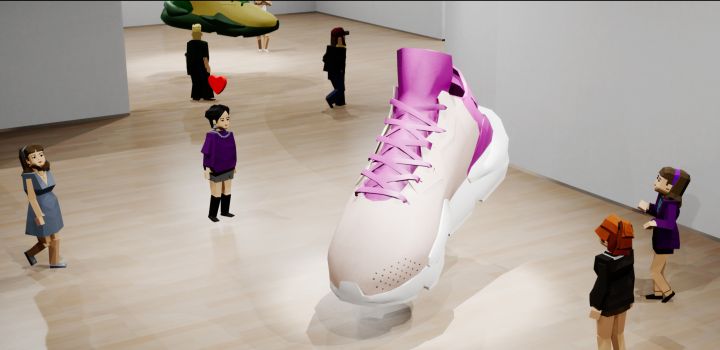 Metaverse: the future of advertising?
The virtual world of the metaverse promises to revolutionize advertising. For example, traditional campaigns would be replaced by an immersive 3D experience. While some brands are still reluctant to enter this parallel world, which is still in its infancy, others have already taken the plunge.
Advertising in the metaverse
The metaverse, this virtual space populated by avatars, is presented as the future of the Internet. Its rise could mean the end of traditional advertising campaigns and reinvent marketing. TV spots and radio messages could be replaced by a real game experience. This would be the end of the frustration generated by advertising breaks. For example, a fashion brand could offer a piece of clothing to a video game avatar. The player can also be offered privileged access to a concert…virtual! Thus, the rapper Alonzo gave a concert for Puma in 2020 in which he sang in an impressive world, crossed by avatar-bikers! The singer, dressed by the brand, allowed him to sell his clothes virtually, but also to market his capsule collection in stores and online.
The profitability of advertising in the metaverse
The McKinsey consulting firm estimates that the metaverse could bring in 141 to 202 billion euros in profits for the advertising market by 2030. However, it currently generates almost no revenue. However, advertisers are trying to use this parallel universe as a media in its own right. Collaborations allow to generate profits on the marketed virtual objects. That's why partnerships are multiplying. Last February, for example, Prada joined forces with Ubisoft to create the silhouettes for an extreme sports game, Riders Republic. The characters are fully dressed by the famous fashion house. The two brands have thus expanded their audience by attracting a new public. Successful operation! Nevertheless, the crypto-currency and NFT (non-fungible tokens) crisis scares brands, especially since the audience remains difficult to measure.
Reinventing marketing in a fictional space that is struggling to take off worries most companies. Those who mix advertising and metaverse are not sure to succeed, but if they do, won't they have a serious head start on their competitors?
Need advice on how to manage your advertising and communication in the metaverse? Alioze, the digital marketing agency with metaverse expertise, can help you with your brand strategy.