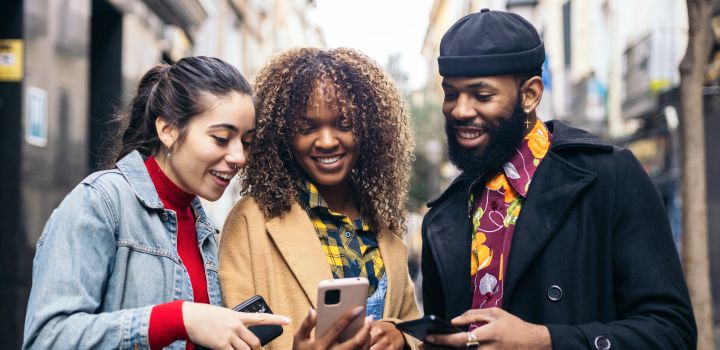 Fashion: How social networks have revolutionized trends 2022-2023
If the fashion houses' shows were still dictating the fashion trends, Tik Tok and Instagram have now taken over. Fashion week has long remained a source of inspiration for the street. The collections delivered a glimpse of the future. This prescriptive dimension is now seriously challenged by social networks, but also by series.
The influence of Tik Tok and Instagram in 2022-2023
It seems long ago that the collections of the big houses conditioned the fast fashion. The artistic directors imposed the trends, which were then taken up by the mainstream labels. Thus, the Isabel Marant wedge sneakers or the famous Balmain military jacket invaded the street after their presentation. Today, the ascendancy of the big brands has been replaced by that of influencers, TV shows or fashionable singers. Pop culture dictates fashion codes and brands have to adapt. They have strengthened their sales team in order to precisely analyze the market. Each stylist must now respond to customer expectations. Houses are no longer satisfied with the stylistic proposals of their designer's creative genius. The latter must imperatively respect the merchandisers' collection plans. In order to choose their look, a large part of the population is inspired by the Instagram accounts of their favorite celebrities or the current series. In these conditions, luxury brands have chosen to reinvent themselves by transforming their fashion shows.
The new role of fashion shows
Faced with the decline of their ability to initiate fashion trends, fashion houses are distinguishing themselves through daring fashion shows. These shows of strength are an incredible display of resources. More than a clothing proposal, the catwalks become Hollywood shows, with a rocket taking off for Chanel or the privatization of a biomedical research center for Vuitton. For Paris Fashion Week Fall-Winter 2022-2023, Balenciaga went so far as to eclipse style in favor of décor. The models move within a glass carousel, in the middle of an artificial snowstorm. This parable of the migratory flows takes over the cuts of the clothes, whose importance is diminished in front of the message. These shows effectively become the vectors of impressive images, intended in particular to make the brand emerge from the influence of Tik Tok or Instagram in the fashion field.
The big houses have had to adapt to the development of social networks and their role in the evolution of fashion. Fashion designers no longer dictate fashion trends, but must now harmonize with influencers and stars of urban culture.
Looking for social media support for your fashion brand? Alioze, the digital marketing agency in the UK, develops and deploys a tailor-made strategy for your social networks to gain visibility and increase your sales.