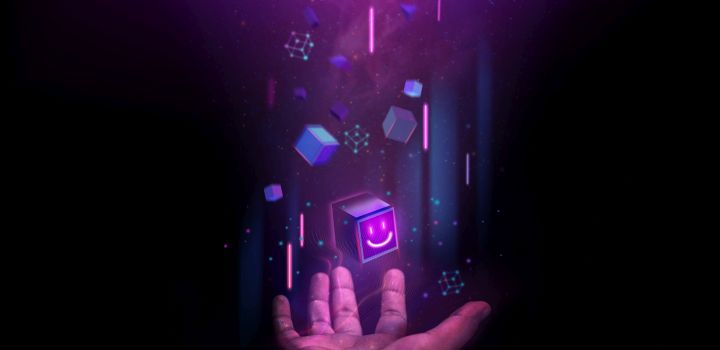 Beauty: luxury brands launch into the Web3
Aware of the progression of Web 3.0, major luxury and beauty brands such as Givenchy and Yves Saint Laurent are affirming their pioneering spirit by unveiling their very first NFT initiatives.
Givenchy Beauté takes the Web3 turn
Givenchy, owned by the LVMH group, had already developed looks for Animal Crossing in 2020 and created an NFT in 2021. The famous beauty brand is now coming to Roblox, the metaverse access platform. The objective remains to offer a new experience to its customers, and obviously to attract new ones. By entering the Givenchy Beauty House, they have access to a virtual universe intended to gather nearly 50 million daily users. They can take part in dance or make-up contests…virtually! They will also be able to enter game areas inspired by the French label's emblematic fragrances such as the Irresistible dance floor or the underground station L'Interdit. The luckiest users will win digital items to wear in this virtual world.
View this post on Instagram
Yves Saint Laurent Beauté announces its entry into the Web3
Since June 15, Yves Saint Laurent Beauté's Instagram and Twitter followers can get their first non-fungible tokens. These NFTs offer access to exclusive content. They are redeemable via the YSL Beauty Wallet app, designed by the French start-up Arianee. Stephan Bezy, CEO of YSL Beauté, sees web3 as the "promise of enhanced experiences, where artistic reinvention and emotions meet in a new way". The label is pushing the limits of creativity to offer its customers a more daring present. Playing with the boundaries of reality is indeed a modern challenge for beauty brands.
Thus, on June 21, a partnership with the Pools platform was launched. The YSL Beauté community can now discover the musical projects of Agathe Mougin and Kittens while collecting their "social tokens". These digital assets, or social tokens, allow to unlock exclusive benefits. Members enjoy concerts or previews of items.
The third age of Internet history represents an opportunity for labels looking to modernize their image. NYX, the make-up company of the L'Oréal group, is organizing its own Gay Pride in the metaverse. The idea is to remind its commitment to the LGBTQIA+ community. Thus, by its visibility and its potential, Web3 is a major turning point for beauty brands.
Alioze, the digital communication agency in the UK, accompanies you in your Metaverse and NFT strategy for your luxury, beauty and cosmetics brand.