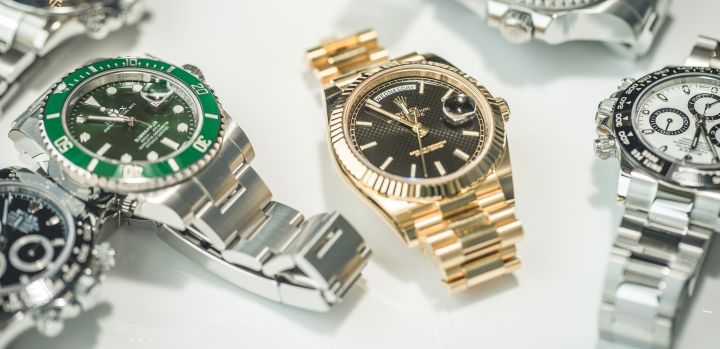 Watchmaking: the luxury watch at the time of the second hand
In full effervescence, the second-hand market now extends to watches with Mostra Store's luxury watches. In addition to economic and ecological issues, second-hand watches also respond to a quest for authenticity. While the fashion world was the first to take this route, watchmaking intends to follow suit.
A demanding selection of luxury watches
The Mostra Store label was born from Thierry Serna's love for aviation and pilot's watches. His collection has been enriched over the years with rare pieces that have stood the test of time. Each item has a story to tell and symbolizes a particular era. Launched in 2021, Mostra Store offers vintage and modern style collector's watches. By positioning itself in the second-hand sector, the brand hopes to satisfy watch lovers. The latter have a strong history and have already lived one or more lives.
Authenticity, guarantee and innovative services with Mostra Store
The French company offers a rather unusual collection with rare models. Their selection, particularly rigorous, is made according to the origin and heritage of the product. More than 80 labels are listed, such as Rolex, Omega or Tudor, but also unknown or forgotten brands. These finds come from the research work undertaken by Thierry Serna and specialists who have been studying the market since 1991, mainly on the occasion of auctions. The watches are then divided according to their universe: military and aviation, great classics, diving, chronos and races, rarity or limited series. An expert watchmaker studies each item before the purchase in order to certify its authenticity as well as its state of preservation. It is also dated by professionals from the courts and courts of appeal and by a master watchmaker, as a guarantee. A restoration service, set up by Mostra Store, ensures the longevity of this timepiece.
Symbols of durability, these second-hand pieces offer an exclusive experience through the emotion of a lifetime. Thanks to these rare or authentic luxury watches, watchmaking is brilliantly taking the second-hand turn.
Need advice for your web3 communication? Alioze, the digital marketing agency with expertise in watchmaking and luxury watches, can help you with your social media and meta-versions strategy in order to achieve your growth objectives.