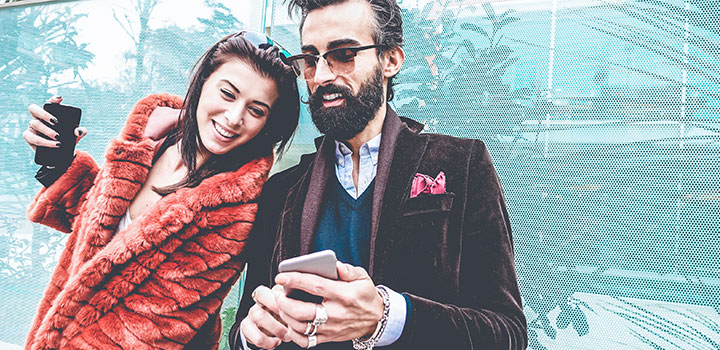 Top watch influencers
As a communicator in the watch industry, you are certainly looking for influential personalities to improve your reputation and increase your sales. Watch brands, often traditional, still rely on celebrities to promote their product. However, influencer marketing is now a priority to reach millennials, the consumers of tomorrow.
Discover the top watch influencers in the web sphere.
1. Kristian Haagen
Kristian Haagen is a middle-aged man, as he describes himself in his Instagram bio. By partnering with influencer Kristian Haagen, you'll likely reach an older target audience than the traditional millenials who follow Instagram and other social networks. Journalist, writer and consultant, Kristian Haagen is a highly recognized figure in the watch industry and one of the most coveted with over 130,000 followers on Instagram. He has also created an application for watch lovers and sells some models on his e-commerce site.
See this post on Instagram
2. Watcheshunter
The French influencer Watcheshunter highlights highly technical models in original settings. With more than 80,000 followers on Instagram, this account is definitely a very good ally to develop its notoriety.
See this post on Instagram
3. BlackstoneSkod
BlackstoneSkod is naturally in the top of the watch influencers. Passionate about fashion and watches, he is a reference in the sector and offers his advice through his blog and his Instagram account where he has nearly 90,000 followers.
See this post on Instagram
4. Equation of time
François-Xavier started as a moderator on the PuristSPro website and forum. He created his own French blog
Equation of Time
in 2008 to present watch catalogues to French watch enthusiasts. As a watch expert, he offers his readers well-founded reviews of watches, indicating their strengths and weaknesses, and adds his own photos. His Instagram account has over 125,000 followers.
See this post on Instagram
5. Hervé Borne
Hervé Borne has more than one string to his bow: marathon runner, watch collector, and journalist specializing in watchmaking. After studying in the United States, he returned to France and found his first job at Montres Magazine. Since then, he has evolved in the profession and now writes for major magazines such as JDD, Paris match, Air France Madame, Vogue and Slate. On his Instagram feed, he offers photos of cars, watches and his daily sports life. Passionate about heritage and watchmaking, he is also the proud owner of his wife's family castle, which is sometimes used as a setting for his photographs.
See this post on Instagram
6. The watch guide
Greg Blumenfeld creates the website " le guide des montres " which proposes a selection of luxury watches through detailed articles, but also interviews of collectors. He is often accompanied by his faithful friend Joey Starr, who is also a fan of watches and nice vintage cars.
See this post on Instagram
7. Watchanish
With nearly 2 million followers on Instagram, Watchanish is the must-know watch influencer. The man behind the account is Anish Bhatt, an Englishman of Indian origin. If you work with him, you will be sure to hit hard in your influence strategy. With a passion for watches, cars and fashion, this professional luxury instagrammer has won over many followers.
See this post on Instagram
8. Mondanidoc
Mondanidoc is the official account of Guido Mondani where you can find suggestions and tips to buy the most beautiful watches. As a publisher of books specializing in fine watchmaking with his publishing house Mondanibooks, he has a definite influence in the sector. He is particularly fond of vintage Rolex watches.
See this post on Instagram
9. Watchmania
Watchmania was founded in 2011 by watch lover Ahmet Aydin. His website and Instagram account are followed by about 500,000 followers. More than 10,000 photos and articles have immersed millions of people around the world in his world of luxury. Ahmet is also an avid traveler, book author, consultant and content creator for some of the world's leading watch brands.
See this post on Instagram
Collaborating with an influencer has indeed become a must to expand and develop your brand image and your company's notoriety with an already targeted audience. Alioze, the agency specialized in the watch industry, will help you with your influence strategy: contact us.
Discover also our tips to find and contact influencers
Sources:
Launchmetrics.com:
Mwlease.co.uk:
Lemag.cresus.com:
Mrmontre.com:
SOSFollowers.com:
Journal.hautehorlogerie.org :
Leguidedesmontres.com :