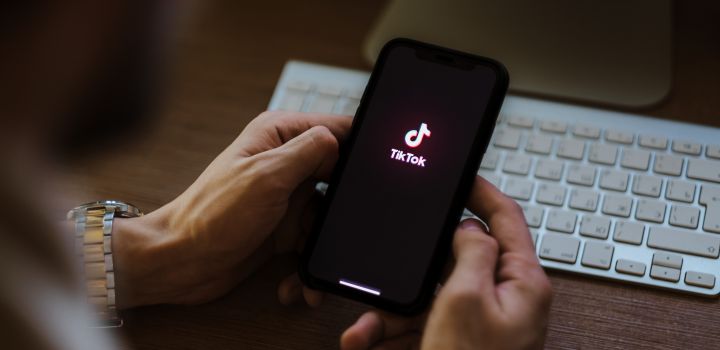 TikTok: figures and trends 2023
With more than 53% of the world's population active on social networks, these media have become an essential marketing element. Among the giants, a new kid on the block has entered and exploded the counters following the confinements: TikTok.
Created in 2016, the video platform has become one of the most popular apps in the world. And for good reason: it has just surpassed 1 billion users, and has reached more than 3 billion downloads in just 3 years. It seduces with its short video formats, its ease of use and its creative capacity. Here are some key figures on TikTok to refine your marketing strategy and penetrate this new market in 2021.
TikTok users: 2023 key figures
TikTok: a global reach
Available in Western markets since 2017, the social network is experiencing a meteoric international growth:
The application is present in 155 countries and accessible in 75 languages.
In August 2020, Tik Tok reached 1.7 billion monthly active users worldwide. While it took Instagram nearly 6 years to reach the same craze, the platform only needed 3 years. One of the highlights of this sudden development was the lockdown in April 2020. A source of entertainment, TikTok has become the flagship way to counter boredom while still maintaining some creativity! Many celebrities and influencers have taken advantage of this context to start creating TikTok content.
It is the 9th most used social network in the world, ahead of LinkedIn, Twitter, Snapchat or Pinterest.
Tik Tok users are 49.6% female and 50.4% male. Their average age is between 16 and 24 years old (41%).
Even if TikTok experienced peaks of use during the lockdowns, it is estimated that a user spends an average of 48 minutes per day on the application. That's an opening rate of 9 times per day. This means that 90% of users open the application at least once a day.
In the ranking of downloads, it is India that takes the first place with 611 million downloads, followed by China (196.6 million) and the United States (165 million).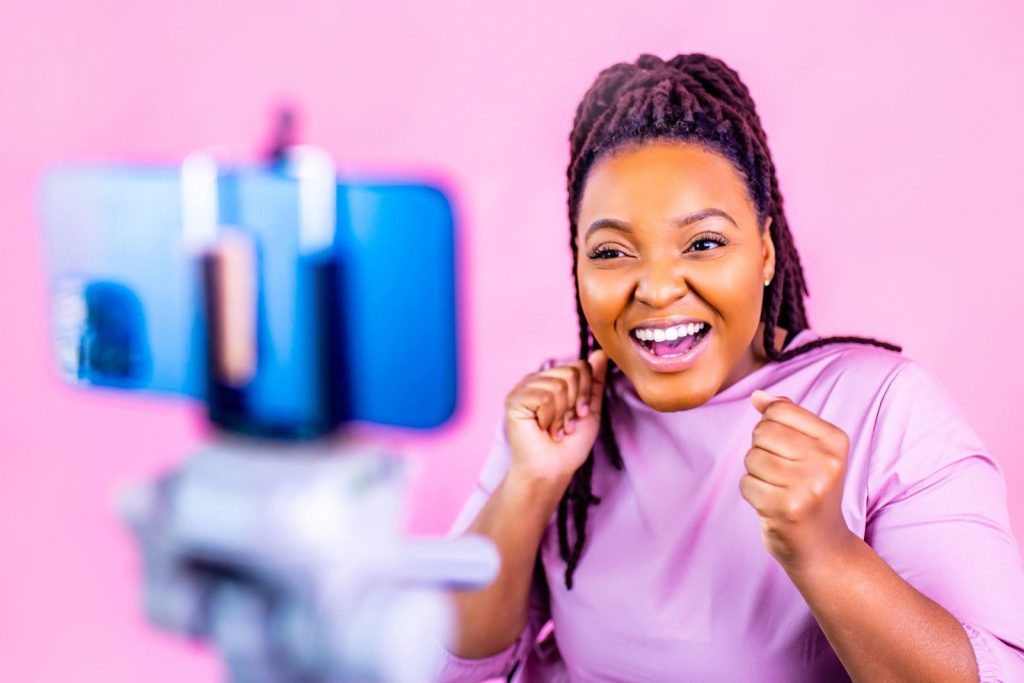 TikTok in France in 2023
The TikTok craze has not spared France, where the application is increasingly used.
It has 14.9 million monthly active users in January 2021. A figure that has tripled between the year 2020 and 2021.
4 million French people are active daily.
The audience is composed of 56% women and 44% men. 38% of users are between 13 and 17 years old, 37% between 18 and 24 years old and 20% between 25 and 34 years old.
According to July 2020 figures, 10 million videos are shared in France, with 248 hashtags challenges created and 5 billion videos are watched each month.
French people spend a little more than 1 hour a day watching videos on the social network.
According to the HypeAuditor study, in 2020, TikTok has an engagement rate of 19.32% in France. It is the 9th country with the highest number of influencers.
TikTok in Europe in 2023
In September 2020, the app passed the 100 million European "tiktokers" mark.
Great Britain leads the way with 17 million monthly active users (1 in 4 Britons), followed by France,
Germany and its 10.7 million users, Italy (9.8 million), Spain (8.8 million), Norway (1.2 million).
The British have the oldest audience, declaring that 82% of their audience is over 18 years old.
The typical user profile is rather female, with 65% women in Great Britain, 56% in Norway and Sweden.
Tiktok: the ideal playground for brand communication in 2023
TikTok's figures are unequivocal: the social network has managed to impose itself against giants such as Facebook, Instagram, Youtube and Snapchat.
A medium of curiosity for the over 30s, and a daily habit for the 16-24s, it is now an essential digital player. It is now essential to develop a Tik Tok content strategy, especially to target a young audience.
Its strengths? Surfing on the trend of the video format which is very popular since a while. Parody videos, tutorials, choreography challenges… With TikTok, it has never been easier to create creative, engaging and viral video content. TikTok videos bring a touch of fun to the background, which seduces users.
A viral marketing tool par excellence, 67% of users say they discover new products through advertising, and 37% go to the app to follow new trends. 41% of users say they are responsive to TikTok influencers reviews. With the right strategy, TikTok allows you to grow your community with a new audience, gain brand awareness, increase sales and revenue, and build lasting customer loyalty.
More and more brands and companies are creating a professional account and using the platform to communicate: some like La Redoute or SNCF even use the application to recruit young graduates.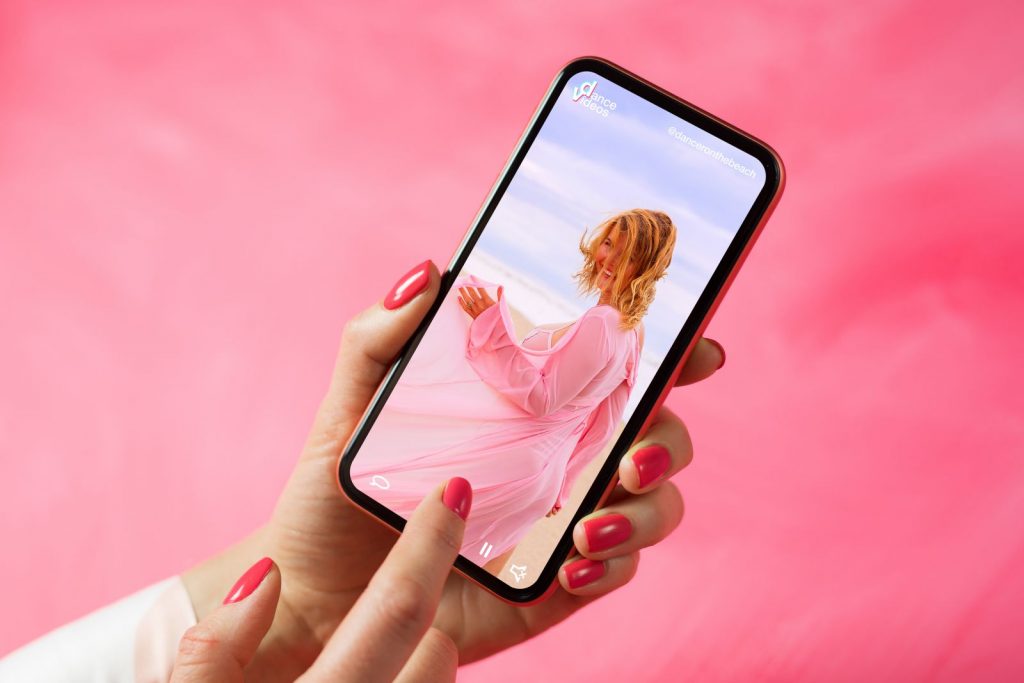 TikTok's financial results in 2023
At its launch, the platform recorded a turnover of $63 million, a figure that doubled in 2018 to $150 million. A growth that doubled again in 2019, with $350 million.
In the first half of 2021, TikTok has become the most profitable app (excluding game apps). With the explosion of downloads in 2020, the turnover of the social network is now 1.9 billion dollars. This brings its valuation to 50 billion dollars by investors in 2020.
In 2022, Tiktok's global revenue is estimated at $9.4 billion.
Note that in 2019, $115.3 million was generated as a result of user spending, compared to $456.7 million in Q1 2020.
What is TikTok future in 2023-2024?
The future of Tik Tok is bright, with every indication that its massive growth is not going to stop here. The platform will continue to largely compete with the giants installed for several years. By 2023, it is estimated that the application could even surpass Snapchat in terms of number of users. New features could be introduced to keep the platform attractive to its audience.
In the United States, the takeover of the American activities was discussed at length, as Trump wanted to ban the application on American soil. This project echoed the protection of data deemed insecure. But the administration of the new President Biden has suspended this project for good.
The global phenomenon TikTok continues to disrupt the web. It is the must-have video platform in 2021 for all companies and brands that want to develop their audience, boost their image and stand out from the competition.
Alioze, a specialized TikTok agency, helps you develop and implement a content strategy adapted to the social network. Surround yourself with experts to maximize the commercial potential of TikTok, the application that has not finished making the world dance.
Sources :
statista.com :
businessofapps.com :
e-works.fr :