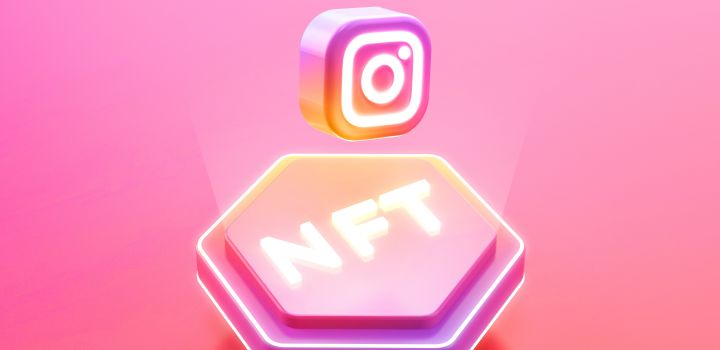 NFTs take on Instagram and Facebook platforms
NFTs continue to be deployed on the web. Now it's the turn of social networks to join the trend. The Meta Group has announced the arrival of these digital assets on its social networks Instagram and Facebook.
Development of NFT on Instagram and Facebook
After announcing the development of a metaverse, the parent company of Instagram and Facebook, Meta, is investing in the NFT market.
These non-fungible tokens, whose digital certificate is based on blockchain technology, are attracting the interest of Mark Zuckerberg.
And for good reason, the American company has announced that it is exploring, as a first step, new functionalities related to NFTs. Several avenues are being explored, including the development of an NFT exchange platform, or the integration of these digital objects into Novi, Meta's digital wallet.
In a second phase, it would become possible to create one's own virtual work of art to exhibit and share on social networks. But also, to buy and sell cryptographic tokens on a marketplace set up on Facebook and Instagram. All in order to build a collection of NFTs.
Meta, determined to take on the NFT market
Much more than a passing trend, the market for non-fungible tokens is exploding, growing from $1 billion to $40 billion by 2021. So it's only natural that the social networking giant has prospects for development in this niche. Especially since it seeks to dominate the metaverse.
Even if the details are still unclear, NFTs are an integral part of the rise of Mark Zuckerberg's metaverse. For example, he is talking about the possibility of dressing avatars in the virtual world with NFTs. Each user's clothing will then be authentic thanks to the blockchain.
Will NFTs become the new standard on social networks in the near future? This seems to be confirmed by their arrival on the star platforms Instagram and Facebook.
Alioze, the global communication agency specializing in NFT and Metaverse, accompanies you in your social media and marketing strategy.