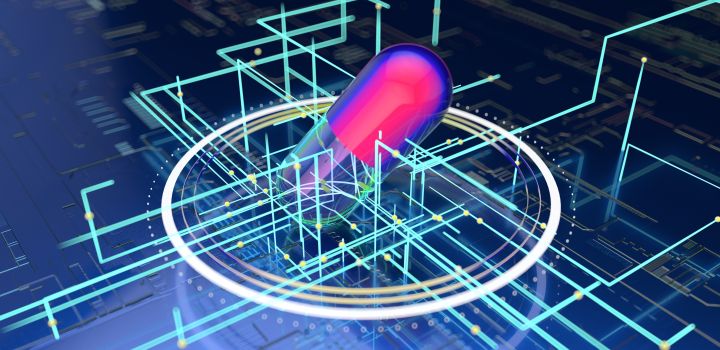 Health: NFTs for the medical sector
A true certificate of authenticity, the NFT appears to be a particularly reliable dematerialized medium, whose uses could be extended to the healthcare field. The content of this non-fungible token is effectively stored immutably on the blockchain, an information archiving and transmission technology. Two French organizations are looking to leverage this process to support the medical sector.
Using Web 3 in the medical sector
The uses of Web3 are constantly expanding. After business, advertising and human resources, it is now the turn of the health sector to take advantage of the possibilities of the decentralized web. A hospital start-up is using the blockchain's storage technology to offer innovative solutions to problems encountered by the medical sector. Created by healthcare professionals, Galeon has joined forces with the ADOT (Associations for Organ and Tissue Donation) federation to "encapsulate" the wishes of French people regarding organ donation in the blockchain. If each individual is currently considered as a potential donor (principle of presumed consent), he can nevertheless notify his refusal to a relative. The ideal remains to register on the national register of refusals. However, this process is controversial, especially in case of disagreement within the family. The French company therefore wishes to use Web 3 to simplify the process.
An NFT to facilitate organ donation
Galeon and France ADOT have thus imagined a dematerialized support to communicate one's choice about organ donation. The NFT appears as a kind of will allowing the donor to express his wishes. In concrete terms, the person concerned just has to go to the site lepremiernftquidonnelavie.fr in order to generate a free token in which his choice will appear. The person will also be able to associate an audio recording with it. This decision will then be available for consultation by the hospital team via the blockchain. More reliable and secure than traditional methods, this process obviously has no monetary value. It remains a free virtual time capsule. It should be noted, however, that this technique does not yet have any legal value. Rather, it is presented as an alternative that seeks to underline the difficulties related to the clarification of each person's will.
With nearly 24,000 patients waiting for an organ transplant, this registration of choice in the form of an NFT has the merit of proposing an interesting solution for the medical sector and health in general.
Do you need advice for your health and medical sector communication? Alioze, the 360° digital agency, accompanies you in your communication strategy on the web3 and within the metaverse.