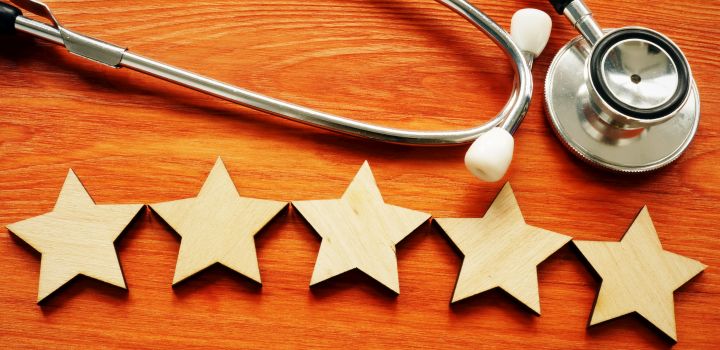 Google reviews in the health sector
No sector escapes ratings and Google reviews, and the health sector is not spared! The rating system has replaced "word of mouth": stars, thumbs up and reviews of all kinds make and break the reputation of a hotel, a restaurant or a health practitioner. The image conveyed by your medical practice on the web, or "e-reputation", is therefore essential to its successful development.
What is medical e-reputation?
The e-reputation includes all the information that can be found on the Internet about the services of a company. According to a 2015 IFOP study, 80% of French people say they trust disinterested consumer feedback more than advertising.
In the medical sector, more and more patients are also consulting ratings, reviews on platforms, or Google reviews on the Internet.
A simple search of your medical practice address on Google, the universal directory of the 21st century, will lead you directly to these ratings.
The publication of negative content on the Internet can therefore harm your business and its development: it is therefore essential to control your digital image.
Manage your e-reputation
Several techniques exist to optimize your e-reputation:
be reactive and set up a comment watch,
check the information published by Google,
respond to negative comments with openness and empathy,
set up an editorial strategy on social networks,
occupy the field on the internet (what is called "flooding"): improve your medical practice's website, edit a blog, publish articles in the health sector to establish your reputation.
Google reviews of your medical practice will be less harmful if they are controlled and if your company's e-reputation does not depend only on online reviews.
In 2021, the attendance and profitability of a healthcare facility is closely linked to its e-reputation. The constantly evolving social networks, rating systems and Google reviews require a global and structured approach.
The communication agency Alioze, specialized in the health sector and e-reputation, assists you in setting up the best strategy to improve your Google reviews, and optimize your presence on the web.
Source :