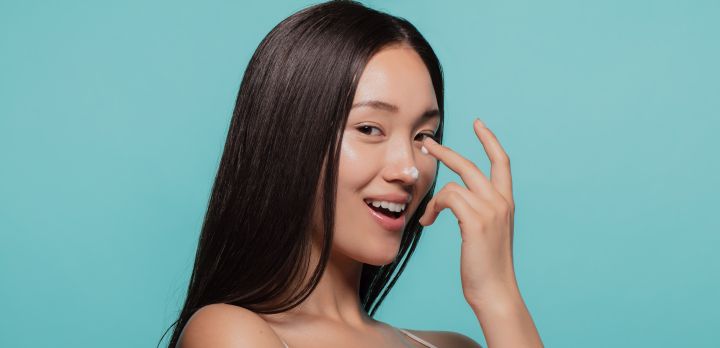 G-Beauty: the new skincare trend? – Agency focus
A new phenomenon of clean beauty is making its appearance in beauty routines. After clean beauty, inspired by K-beauty, it's now the turn of G-Beauty, or "German beauty" to make the most of German cosmetics.
The minimalist skincare routine from Germany
G-Beauty is a skincare concept that comes from Germany. This new trend advocates a clean and simple beauty routine. The cosmetic products used are targeted to meet the needs of the users' skin, and are composed of 100% natural ingredients.
But that's not all. G-Beauty's motto is "less is more", i.e. a minimalist skincare to offer a radiant and healthy skin.
No more 10 steps to take care of your skin, only 3 are enough! A significant time saving in the bathroom, since consumers are invited to use less makeup and care.
A seductive beauty trend
With real results on the skin, the success of G-Beauty is based on innovative and technological cosmetic formulations. Goodbye to toxic compositions and tested on animals, hello to organic and sustainable components. A respectful gesture for the planet, but also for the health of consumers!
To find the perfect skincare routine, you must first know your skin's needs and use the right products. Facial cleanser, toner, serum, eye contour and moisturizer are the must-haves of this new clean beauty method.
On the brand side, many clean cosmetic brands from across the Rhine are available in France, such as Annemarie Börlind, or Augustinus Bader. For a formidable effectiveness, it is advisable to concentrate on a single range, with complementary ingredients.
The emergence of G-Beauty is reinventing skincare processes. This trend combining transparency, simplicity and efficiency for a healthy and natural skin is part of an increasingly conscious and eco-responsible approach of today's and tomorrow's consumers.
Need advice for your beauty & cosmetics communication? Alioze, the expert beauty communication agency, develops and deploys a tailor-made social media and marketing strategy for your brand.