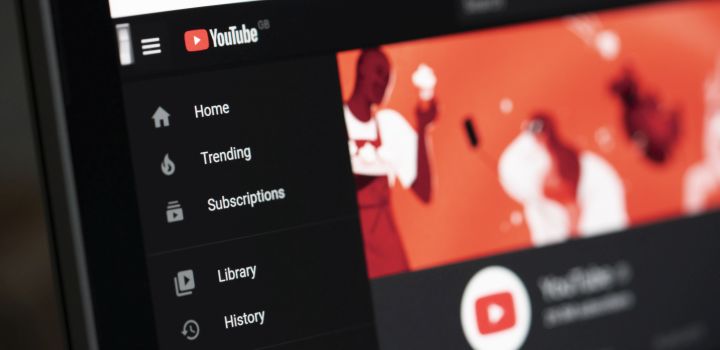 YouTube: 2023 key figures & trends
A great marketing tool, video is one of the most popular formats on social networks, both for brands and users. This is because audiovisual content arouses a strong interest among Internet users and provokes unparalleled engagement. YouTube, which appeared in 2005, has become the most popular video medium and has broken all audience records with more than 2 billion active users per month. The platform is the second most visited website in the world, after Google (its owner since 2006). If you're still hesitating to get started on YouTube, here are some key figures that will change your mind.
Youtube audience: key figures for 2023
YouTube: the leader in audiovisual content
Created 18 years ago by three former PayPal employees, Youtube is still the leader of online video platforms:
The application is available in more than 100 countries and in 80 languages.
In 2020, YouTube has more than 2 billion active users per month. This makes it the second most used social network, after Facebook.
The audience is fairly evenly divided, with 45.8% women and 54.2% men, mostly aged between 18 and 49.
The platform generates 37% of the world's internet traffic.
More than 1 billion hours of video are watched daily by Internet users worldwide.
Every minute, 500 hours of video are uploaded to YouTube worldwide, which is 30,000 hours of video per hour or 720,000 hours of video per day. It would take 82 years to watch all the videos on the platform.
70% of content is viewed from a mobile device.
79% of users have a YouTube account.
Here is the first video posted on Youtube!
YouTube France: figures in 2023
In France, no less than 46.6 million users are active on YouTube each month, which represents 19 million unique visitors per day. This represents almost 70% of the total French population.
The age range of the French audience is quite broad. 52% of French users are between 25 and 49 years old, 28% are over 50 and 20% are between 18 and 24 years old.
In general, French YouTube users consume music content. Every day, 76 million music videos are viewed. French artists represent 75% of the most listened to songs in the top 100 on YouTube.
On average, a French Internet user aged 25 to 49 years old watches 31 minutes of videos on YouTube per day. A viewing time that has increased by 4 minutes compared to 2019. For 18-34 year olds the average time spent is higher and reaches 50 minutes (+ 5 minutes compared to 2020).
In 2021, the most viewed French videos are: the clip "Je me souviens" by McFly and Carlito on barrier gestures following the challenge given by the President of the Republic, followed by "Les pubs vs la vie 5" by Cyprien and "1 seconde avant la catastrophe" by Squeezie.
In France, 16% of users have subscribed to YouTube Premium to access privileged VOD services. This figure puts YouTube in 4th place among the most popular VOD platforms, after Netflix, Amazon Prime Video and Disney+.
Like the global trend, videos are most consumed on mobile devices in France (78.3%).
Influencer marketing, audiovisual advertising and YouTube: trends and key figures for 2023
As the platform has evolved, it has become more professional and has become an advertising space for brands. Not only do they use YouTube Ads, but they also entrust their promotions to influencers.
Influencers and YouTube
The number of content creators is constantly increasing. There are no less than 4,500 French YouTube accounts with more than 100,000 subscribers, a 20% growth compared to 2020. In France, 450 channels have exceeded one million followers, 90 more than the previous year.
Here is the list of the most followed French youtubers:
On YouTube, partnerships between brands and influencers are multiplying. This is good for the platform, but also for the content creators who take advantage of it to generate their own income.
YouTube advertising
YouTube Ads are presented in the form of short videos at the start of the viewing by the user, lasting five seconds.
The evolution of advertising on YouTube follows the positive progression of the number of users and traffic. In 2020, it is estimated that the visibility of YouTube Ads will reach 95%.
It is also worth noting that YouTube ads attract 62% of visitors' attention, compared to 45% for TV spots. This is a significant advantage for brands. Especially when we know that Internet users memorize more easily the advertising messages broadcasted on the platform.
YouTube and companies: a winning bet for your content strategy
YouTube is an essential marketing tool for communicating with existing customers and attracting new prospects. It is a platform that reaches a large and wide audience. This success can be explained in part by the ease of consumption of content by users and the video format that arouses great interest.
The online video platform is positioned as an important potential for all brands. The virality of the videos strongly contributes to the development of their notoriety (an average increase of 14%) and leads.
The video format allows to create a high engagement rate among users (likes, comments), and to establish a close relationship with the audience.
The application also allows to stand out from the competition and to propose original, creative and quality video content, in line with the brand's identity. Moreover, the content ideas are infinitely adaptable: tutorials, product presentations, influencer partnerships, challenges… It is possible to do everything in video!
90% of users claim to have discovered new brands or products via YouTube. This is a very promising figure to support the customer journey and shows the interest of investing in a content strategy on this social network.
What future for YouTube in 2023-2024?
YouTube keeps its place as an entertainment behemoth. It's a highly profitable platform with ever-growing advertising revenues. The network generated $20 billion in revenue in 2020, a 30% growth over 2019. That's nearly double the profit in two years ($11.16 billion in 2018) and a threefold increase compared to 2017 ($8.15 billion). And that's despite the pandemic and brand advertising budget cuts.
With the number of users constantly increasing, and the increase in revenues related to advertising, streaming and video games predicted for 2025 in France (source: Pwc), everything suggests that the growth of the famous online video platform is not ready to stop.
Alioze, a global communication agency specialized in social media, will help you set up an impactful content strategy on YouTube for your brand or company.
Sources :