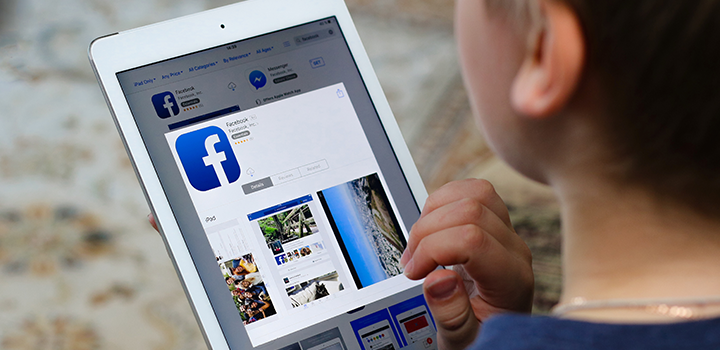 Facebook launches new tools to protect children
Facebook is rolling out new features to regulate the use of its platforms, including Instagram and its eponymous app, by children and teens.
The announcement comes in the wake of growing public concern about children's use of Facebook (38% of users are reportedly under 13, the official minimum age requirement).
Nick Clegg, Facebook's head of global political communications, talks about several features including:
an "incentive to take a break" on Instagram when a user spends too much time on the platform,
a sort of virtual "nudge" to let the user know that he or she is looking at content that is detrimental to his or her well-being too often,
optional control tools that allow parents or adults responsible for a minor to supervise their children's accounts.
The tech giant has already invested $13 billion to make Facebook and its other platforms safer. Nick Clegg wants to do everything possible to improve the security of social networks. In particular, he defends the algorithms accused of promoting "fake news": according to him, they allow, on the contrary, to sort out the contents and to see less disinformation.
This communication operation of Mark Zuckerberg's company does not happen by chance: Frances Haugen, a former Facebook data scientist, recently accused the brand, with supporting evidence, of promoting its interests rather than the safety and health of teenagers who use the company's social networks.
Alioze, the specialized social media agency, helps you develop an optimal content strategy for your social networks.
Source :