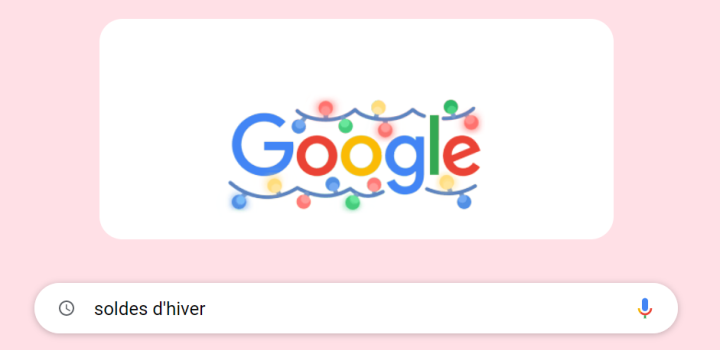 Prepare your e-commerce for the 2022 winter sales
No sooner had Christmas and the festive season ended than the 2022 winter sales began! This year, they started on Wednesday 12 January and will last for six weeks, ending on Tuesday 8 February 2022.
New rush period, but also new year starting… January marks the beginning of a new cycle for your e-commerce. After the craze of the end of year sales, there is no question of resting! Now is the time to turn the goodwill of the Christmas holidays into an after-holiday sale.
The arrival of the winter sales represents the perfect opportunity to solve conversion problems, to conquer new consumers, to retain those who bought on your e-commerce site at Christmas or to take care of your current customers so that they accompany you throughout the year 2022.
In the week leading up to the New Year and in January, consumers are still in a buying mood. They have gift cards or vouchers to redeem, products to exchange and money received to spend. Your marketing efforts should not be relaxed. Stay "aggressive" until the sales arrive! From December 26, and throughout the run-up to the winter sales, consumers are still on the lookout for bargains.
2022 winter sales: be in the starting blocks from the beginning
Make your data talk
In today's multi-channel, multi-device world, data can be a brand's greatest asset… And his biggest challenge!
In order to get a good start in 2022 and prepare your e-commerce for the winter sales, start by analyzing your data from last year. By identifying trends, this analysis provides valuable information for developing an action plan to improve your e-commerce and increase your conversion rate.
For this purpose :
Analyze your e-commerce homepage to see how it performs with users who access it directly.
Look for pages with a high bounce rate, i.e. those on which users land without visiting other pages of your e-shop.
Examine the pages with a high exit rate, i.e. those from which visitors have left your e-commerce.
Check the pages on which users have spent the least time.
Analyze where the majority of traffic that has a high abandonment rate comes from: search, SEA campaigns or social networks.
Look at your most visited pages to see which products are driving traffic to your site.
Study your visitors' queries to find out what they are looking for on your e-commerce site.
Analyze recurring buyer data to see if you have loyal customers who buy and return to your e-commerce.
Look at the promotions implemented in the previous year to see which ones worked best. Adjust your winter sale discounts accordingly.
Adapt your Google Ads, Shopping and Display ads
Too many e-tailers make the mistake of neglecting their emails, advertising campaigns and social networks after Christmas.
However, the winter sales and the period following the end of the year holidays represent one of the best times to boost your remarketing campaigns.
It would be a shame to let your efforts slip and let the large flow of traffic during the Christmas holidays slip away.
For this purpose :
Serve ads to visitors based on their location in the conversion tunnel.
Promote free products to those who have already purchased on your e-commerce.
After identifying your best sellers, increase the budgets allocated to them.
Focus on your best performing campaigns and get inspired to make your ads for the 2022 winter sales visible and effective.
Prepare your Google Shopping feeds a week in advance by updating the sale prices and validity date.
Enrich your campaigns with seasonal keywords: "winter", "cold", "sales", etc.
Make sure your social and paid links drive traffic to relevant pages.
Focus on mobile
It is impossible to act effectively without taking advantage of mobile users!
In 2022, consumers will turn to their smartphones to make a decision, perform a Google search or find information.
The days when shop windows and catalogues were the only way for consumers to find products are long gone. From now on, the main source of inspiration is the mobile. 64% of smartphone shoppers turn to mobile search for ideas on what to buy before heading to the stores. And, once in the store, nearly ⅓ of mobile users search for information, and 20% use their smartphones to compare prices.
In addition to making purchasing decisions on mobile, consumers are discovering new brands and products along the way. More than half of smartphone users have discovered a new company or product when searching Google on their phones.

However, although more and more consumers are willing to buy on mobile, smartphones and tablets are mainly used as a gateway to the store. Keep in mind that mobile devices are most commonly used for proximity searches.
Before the start of the winter sales, consumers like to shop around. Attract them to your store by boosting mobile and local bids near your points of sale.

Retain and engage consumers
By providing useful content, communicating and thanking your audiences, you create a sense of commitment to your business. The customer will then be more inclined to buy on your e-commerce when the winter sales arrive.
For this purpose :
Retain each buyer with relevant and personalized experiences across every touchpoint.
Revise your newsletter by adding, for example, information about the benefits of being a subscriber to your community.
Send personalised, incentive emails to people who have already purchased from your e-commerce site
Thank loyal shoppers and customers with special offers or savings after the Christmas holidays and before the winter sales.
Contact shoppers who have abandoned their baskets along the way to remind them of the imminent arrival of the 2022 winter sales, your discounts and your good deals.