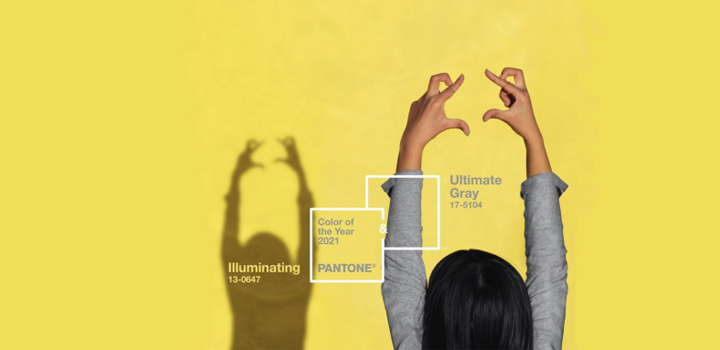 Colors of the year 2021 according to Pantone: A mouse gray and a bright yellow
At the same time every year, the Pantone company unveils the highly anticipated color of the year. The particularity of 2021 ? The brand is deviating from its usual: it is not one, but two colors that are elected colors of the year 2021 !
Ultimate Grey: First color of the year 2021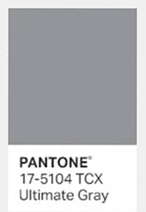 The first color of the year 2021 is Ultimate Gray. It is a shade of gray that represents the strength of natural elements such as rock. This mouse gray invites you to be calm and strong in the face of the harsh events that the world has to face. Like stones that weather storms, Pantone expresses its desire to inspire resilience and resilience.
Illuminating : deuxième couleur de l'année 2021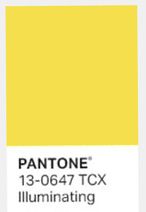 The second color of the year 2021 is called Illuminating. It is a warm, bright yellow evoking sunlight. This shade is meant to be full of energy, joy and appeasement. Through it, several intentions can be guessed: to find the joy of living, to share friendship, but also to bring your own light to your environment. This color encourages the human spirit to be optimistic and positive.
Pantone chooses to unite two colors towards a better future
Although they are independent of each other, the two colors of the year 2021 elected by Pantone complement each other aesthetically thanks to their opposing shades: "Illuminating", a warm and bright yellow, goes well with "Ultimate Gray".  A softer and more muted gray. Through this union, each color and the values ​​they represent support each other. After the "Classic blue", elected Pantone color of the year in 2020, this gray-yellow set further emphasizes precious mutual aid as the world goes through a complicated period.

This Pantone color combination is therefore appreciated beyond the purely visual aspect. It awakens positive feelings and invites you to take an example from nature. On the one hand, Ultimate Gray is inspired by rock and symbolizes strength, calm and the ability to withstand the test of time. On the other hand, Illuminating is reminiscent of the sun and inspires warmth, liveliness and joy.
Through this selection, the company Pantone is therefore subtly delivering a message of hope for the year 2021: "everything will be fine".
If you are looking for a 360 communication agency specializing in naming and branding to optimize your brand's visual identity, especially by choosing the right colors, do not hesitate to contact Alioze !
See also: our article about meaning of colors.