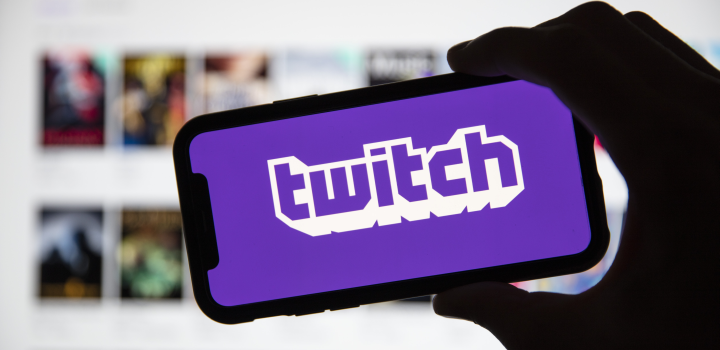 Twitch: a strong 2022 for the streaming platform
Twitch, a platform owned by the giant Amazon, has had a banner year: 2021 has been synonymous with audience records for this social network, despite several scandals that have tainted its reputation.
Twitch or the reference of global streaming
The live streaming platform Twitch almost doubled its audience last year: it recorded a 45% increase compared to 2020. A figure that represents 24 billion hours of videos viewed by its subscribers, according to a study by Rainmaker.gg and StreamElements.
Streamers and users of the platform particularly favored two video games on Twitch: GTA V (2.1 billion hours of viewing) and League of Legends (1.8 billion). The game Fortnite is slightly further down the podium with 1 billion hours of viewing.
Mainly known for its "lives" of gaming games, the platform has however diversified since then, with content dedicated to politics, culture, sports or even charity events.
The reason? Companies, brands or public figures are starting to measure the potential of Twitch in terms of communication: the very young audience of the platform, the relaxed and authentic tone of Twitch as opposed to other more "superficial" social networks, and the presence of massively followed and listened influencers / streamers.
Twitch's unstoppable growth
The extremely positive track record of Amazon's 2021 jewel is undeniable proof of Twitch's power of attraction over its viewers, especially when you consider the various cases that have occurred recently.
The streaming platform was indeed confronted with a massive data leak last October. Source codes, streamers' salaries, secret projects are all information that were revealed due to a simple lack of vigilance. Twitch revealed two weeks later that it was in fact a server problem: a serious mistake that could have seriously tarnished their reputation.
Among the other controversies that have affected the platform, we note a scam of 8 billion euros committed by users or lists of streamers "not to be banned".
These problems have not had any real impact on Twitch's audience performance and revenue, which suggests a bright future for the platform.
Want to communicate on Twitch? Alioze, the social media marketing and communication agency specialized in Twitch, will help you develop your influence strategy.
Sources :