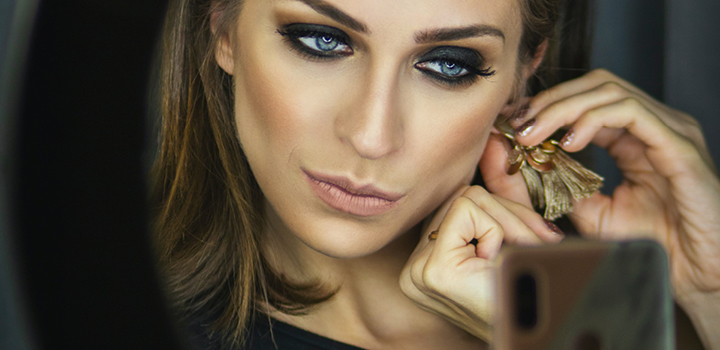 Top luxury influencers in France
Traditionally, in influencer marketing, luxury companies use celebrities to represent their brand. However, the sector's brands now want to conquer the younger generation, which is the consumer of tomorrow, and to reach the 16-24 year old category, using connected influencers is a must! A quick overview of the main luxury influencers in France.
Top 5 luxury influencers in France
Jodie, the little Frenchie started in 2013 on Instagram when she posted a photograph of the Chez Valentino fashion show. With a community of over 460,000 followers, she has helped major luxury brands gain visibility. She has been an ambassador for Guerlain, Yves Saint Laurent and Sandro. With a very high engagement rate of around 9%, a partnership with it can only be beneficial for luxury brands.
See this post on Instagram
The little girl from Lyon, alias Justine, takes place in urban environments, often accompanied by her dog. She has over 50,000 followers on Instagram. Partnering with Justine is a good way to reach out to a young, connected urban audience.
See this post on Instagram
Another city, another style, for the influencer Axelle who likes to pose in her photos in overplayed attitudes. The notoriety of her account @chroniquebordelaise and her 120,000 fans have led her to collaborate with major luxury brands such as Dior or Hennessy.
See this post on Instagram
Peggy is much less serious and more zany. She broadcasts her selfies with luxury celebrities. Through her account @peggfrey, she puts on a show for her community of 40,000 followers. Marc Jacobs, Ralph Lauren, Gucci and Longchamp have all trusted him.
See this post on Instagram
Aurélie, the founder of the @Blackwhite_loving account photographs her daily outfits in front of a mirror, but always hides her face. What makes this influencer special? She prefers to leave her identity in doubt, which gives her a mysterious charm. Chloé, American Vintage, and Daniel Wellington have conducted communication campaigns with her.
See this post on Instagram
Top collaborations between influencers and luxury brands
A look back at a few successful collaborations between influencers and luxury brands.
Lancôme worked with Safia Ayad in 2016, the youtuber with 400,000 subscribers, to spread the word about Juicy Shaker products. The video where the influencer dresses up in the colors of the different lip glosses has been seen more than 5 million times. In 2017, the cosmetics and luxury goods brand enlisted the help of Noholita and Chloe B, two Instagrammers to showcase lipsticks to their community. Most recently, in 2019, Lancôme chose Zendaya Coleman as the muse for its Idole fragrance ad. The goal? To target young women who are free, courageous and ambitious like these influencers.
Swiss watchmaker HYT has developed a partnership with French footballer Antoine Griezmann. In addition to the traditional broadcasting channels, the star also relayed the advertising campaign on his own networks. This collaboration was the best way to reach men who are "young, rigorous and passionate" according to the company's director.
In the high-end hotel sector too, brands have understood the power and impact of influencers on their image. This kind of partnership offers visibility and improves referencing. For example, Accor Hotel offers Une fille en Provence to write an article on its blog after being invited to stay at a Novotel, which brings value and notoriety.
One of the effective recipes for a good influence strategy is to choose people who share the same values. In addition, it is also essential to give the influencer some freedom of action so that the recommendation is more natural. Alioze, a communication agency specializing in luxury goods, can help you design and implement your influence projects.
Discover also our tips to find and contact influencers