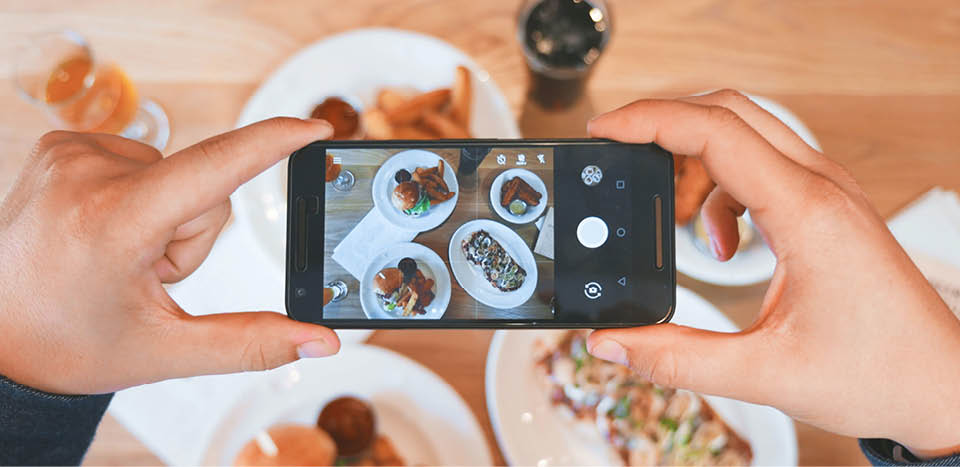 Top 7 food influencers in France
Gastronomy has been part of French culture and heritage for decades. The French cook at home, have food delivered, go out to restaurants and love to talk about cooking more than anything else. In the age of digitalization, food has never been more talked about.
There is an evolution of trends with a growing interest in home-made, healthy and organic food. In contrast, #foodporn is posted over 200 million times a month. Most millennials take pictures of their food to share on social media. Critics, professionals, bloggers and foodies each have their say on their gastronomic experiences. They share their recipes, tips and address recommendations daily. In the food market, influence marketing has become an essential part of the communication strategy of brands.
Alioze reveals its top 7 food influencers in France.
1 – Fast Good Cuisine
With over 4 million subscribers on youtube and over 1.5 million on Instagram, Charles Gilles-Compagnon specializes in foodporn. It considers itself to be the leading cooking chain in France. You will discover a hymn to fatty, high-calorie food, otherwise known as junk food. It promotes recipes based on burgers, pizzas, fries and other fast food. The influencer revisits the recipes of American gastronomy, simple and fast, but especially calorific. Vegetarian friends and lovers of dietetics abstain!
See this post on Instagram
2 – Cooking for my baby
Céline Laurent is the mother of two little girls, Alix and Sasha. This blogger reveals recipes adapted to the different ages of children. She experiments and helps parents find original, simple and varied ideas. An important part of her blog is dedicated to food diversification. On the networks, the influencer has nearly 89,000 followers on Instagram and about 38,000 on Facebook. Mom 2.0, she responds to a major concern of today's society: feeding your child well and varying the pleasures when you don't always have the time.
See this post on Instagram
3 – Desserted in Paris
Desserted in Paris' Instagram feed is crisscrossed with photos, each more aesthetically pleasing than the last. On each of them, Chef Tal Spiegel combines a pair of shoes with a pastry from one of Paris's most famous houses. Who said that fashion and gastronomy don't go together? The Parisian pastry chef from Tel Aviv created this innovative concept several years ago. He now has over 300,000 followers on Instagram who enjoy this colorful, foodie festival.
See this post on Instagram
4 – Hervé Cuisine
Hervé Palmieri addresses, on his blog and on the networks, all those who like to cook, from the amateur beginner to the passionate. He offers a variety of quick and easy to reproduce recipes that he films on video. Appetizers, French or foreign inspired dishes, gourmet desserts, there is something for everyone on Hervé Cuisine's blog! A precursor on Instagram – he founded his account in 2007 – he had to appear in our top 7 food influencers in France. In 2020, over two million people follow him on Facebook, Youtube, Twitter, Instagram. Hervé is omnipresent in the digital food world.
See this post on Instagram
5 – Big Mama
Tigrane Seydoux and Victor Lugger founded Big Mamma in 2013, an Italian restaurant that works with quality products with no preservatives, no coloring and zero additives, directly from Italy. Seven years later, they are at the head of a real empire with seven restaurants in Paris and others in Lille, Madrid, Lyon and London. Their strong point? The powerful identity of their brand created by these two friends from HEC, without even a hint of Italian origin. They have surrounded themselves with professionals to create designer restaurants with a friendly atmosphere. Now at the head of a gastronomic empire, they are a hit on networks such as Instagram where more than 250,000 people follow them in France, not to mention their Spanish and English accounts.
See this post on Instagram
6 – Jean Imbert
Jean Imbert became a chef at a very young age and opened his first restaurant, L'Acajou, at only 22 years old. A graduate of the Bocuse Institute, he has multiplied his culinary exploits. At the age of 30, he won the famous Top Chef show, which propelled his career. Very hype, it evolves in the world of the celebrities and regaled stars like Beyoncé, Jay-Z or Robert de Niro. He begins a collaboration with Pharel Williams to open a restaurant in Miami. Hyperactive, he continues his projects and opens another restaurant in New York. In 2019, just before the lockdown, he renamed his Paris restaurant, Mamie, a project in tribute to his grandmother, to whom he owes his passion for cooking. Over 500,000 people follow him on Instagram and about 100,000 on Twitter.
See this post on Instagram
7 – Food Alix
Alix's Instagram is all about photographs of various and sundry salads in shimmering colors. A bowl, a grey background and an assortment of ingredients and vegetables form an image with advanced graphics and aesthetics. The food influencer regularly posts her healthy dishes that make you salivate as much (more?) than a Foodporn photo. Its community of over 20,000 subscribers is made up of fans of healthy food and diet cooking with a high engagement rate of 6.47%.
See this post on Instagram
Discover also our tips to find and contact influencers
If you are a company in the food sector and you want to set up an Influence Marketing campaign, contact Alioze. We'll help you find the right influencers for your brand.
Sources: