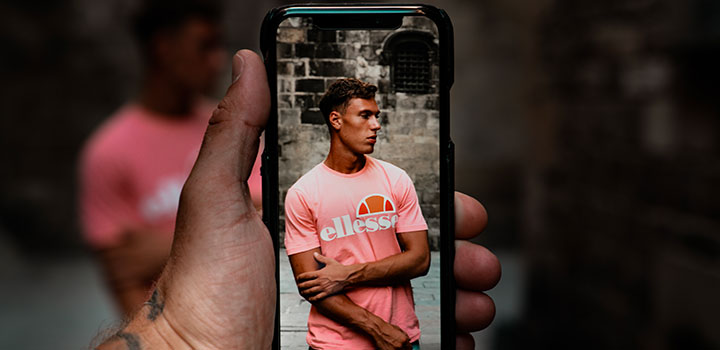 Top 5 fashion influencers in France
Fashion bloggers, youtubers, instagrammers have considerable power. They have built a loyal community over the years. At the forefront of current events and always aware of trends, they share their favorites and looks in highly aesthetic settings. With the explosion of Instagram, the impact of fashion influencers on a brand's image is colossal. In 2020, a company cannot do without this lever and must integrate an influence strategy into its marketing plan.
Alioze offers you a top 5 of fashion influencers in France 2020.
1. Caroline Receveur

Caroline Receveur has made a name for herself by participating in reality TV shows. Wishing to prolong her fame, she initiated contracts with fashion brands.
She has since become one of the most followed influencers on Instagram, with nearly 4 million followers. She shares on her blog her
lifestyle
and his passion for fashion.
Real
business woman
She is an ambassador for major brands such as L'Oréal and APM Monaco.
She founded her own brand Wandertea, detox teas and wellness guides, as well as Recc, a ready-to-wear brand.
2. Betty Autier

Betty Autier is one of the first French fashion bloggers who inspired many. In 2018, she revamped her blog and decided to focus more on Instagram, especially since the birth of her son.
His community is close to reaching one million on the social network. She seduces with her glamorous personality tinged with naturalness and frankness. She has collaborated with major luxury brands such as Lancaster and Givenchy.
3. Garance Doré

Garance Doré is a blogger and instagrammer, but her creativity doesn't stop there. Through her photography and illustrations, she is one of the most artistic fashion influencers.
She started blogging in 2006 in France to talk about femininity and style. She now lives in the United States, which has greatly expanded her influence. Today, it is aimed at a French-speaking community, but especially an English-speaking one, and embodies the French elegance abroad. The New York Times newspaper even calls her "a keeper of style".
4. Noholita

Noholita, aka Camille Callen, started her blog in 2014. She necessarily appears in the top 5 fashion influencers in France. Natural, she completely assumes her different styles, sometimes chic, sometimes casual. She remains transparent and expresses herself without a filter. She shares her favorites, her shopping tips and her trendy looks with her large community. With over 400,000 monthly views on her blog, nearly 1 million Instagram followers and 150,000 on Youtube, she is considered one of the most popular influencers of this generation. She collaborates with several brands such as Lancôme or Dior.
5. Audrey Lombard

Audrey Lombard is also a pioneer, she has been present in the blogosphere for about fifteen years. Her outfits are rather classic, she puts forward a sober and chic style. This efficiency is surely due to her private life, she has a job independent of fashion (vet) and a family life. Simplicity is the name of the game on her Instagram account. With a mirror, her look of the day and a phone, she inspires over 400,000 subscribers on a daily basis.
Highlighting your assets through a "Social Media" strategy is one of the specialties of Alioze, a communication agency specialized in fashion.
Discover also our tips to find and contact influencers
Sources:
blogen.influence4you.com
isal-paris.com
kolsquare.com
idol.ne