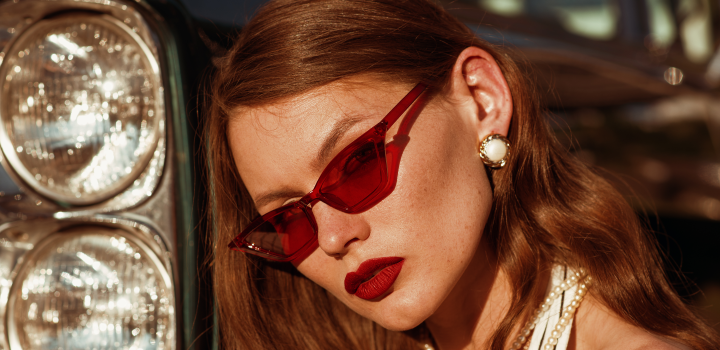 Top 7 jewellery influencers
Jewelry influencers have a lot of power. Whether they're putting up videos on YouTube, writing on their blogs or sharing their best photos on Instagram, they've managed to build a loyal community over time. By revealing their favourites, they highlight rings, earrings, necklaces and bracelets. It is now essential for a jewellery brand to collaborate with these network celebrities. Alioze reveals the top 7 jewellery influencers.
Elsa Makeup
Elsa is the #1 jewelry influencer according to Launchmetrics' Media Impact Value Index.
Suffering from a rare disease, she underwent an operation at the age of 14 which left her paraplegic. She encourages nearly 2 million fans to never give up and live her dreams.
She created her first YouTube channel on the world of beauty in 2010, when she was still a high school student in the south of France. Through videos and tutorials, she shares her favorite brands and tips with her community.
See this post on Instagram
Jeanne Damas
Jeanne Damas' fame is well known. As a fashion and jewelry influencer, she will be a real lever for your brand.
A former model, she knows the fashion world well and founded her brand Rouje in 2016. Thanks to her designer's eye, she enhances femininity and reveals pieces that are often vintage and timeless. First developed on its e-shop, the brand is now equipped with a shop in the heart of the second district of Paris. To accompany her outfits, she always adorns herself with gold and silver jewelry.
See this post on Instagram
Léna Mahfouf
Léna took the stage name of Léna situations to shine on the Internet. As a youtuber, she shows her daily life with humour in vlogs, with about 2 million subscribers. On her Instagram account, followed by 3 million people, she remains authentic, simple and natural.
Her charisma earned her the Influencer Award in the pop culture category of the E! People's Choice Awards. The Italian jewellery brand Bulgari has also chosen her as an ambassador.
She is diversifying her activities and recently wrote a book Toujours plus which is a real success and has sold thousands of copies.
She offers a fashion and jewellery grant to an ambitious young man who will seize his chance.
See this post on Instagram
Camille Charrière
Camille, a Frenchwoman, moved to the United States with a master's degree in law. Thanks to an unfortunate experience in finance, she took refuge in a blog Camille over the rainbow where she wrote posts on fashion, jewellery and beauty.
Very quickly, it developed a real marketing strategy and set up digital campaigns. In parallel, she collaborates with jewelers and jewellery designers. She imagines jewels, like gold creoles with Théodora Warre and becomes the ambassador of the brand Anissa Kermiche.
She is also an environmental activist and produces a popular podcast. Camille Charriere is the must-know jewelry influencer.
See this post on Instagram
Flora Coquerel
Elected Miss France in 2014, Flora is very active on social networks. Daughter of a Beninese mother, she is very attached to her roots and takes advantage of her beauty queen title to carry out a solidarity project in Benin. She founded the humanitarian association Kalina to build a maternity hospital in her grandmother's village.
She is also a journalist. In 2018, she co-wrote a documentary about African wax Wax in the city. Creating a jewelry partnership with Flora is a great way to reach her community of over 400,000 people on Instagram.
See this post on Instagram
Soso's wardrobe
Anne-Sophie, aka Soso's Wardrobe on Instagram, has 560,000 followers. She lives between three regions in the four corners of France, you can meet her in Lorient, Dijon and Paris.
Her blog is a real online shop where she sells clothes that she associates with different jewels. She carefully selects her ornaments. Your jewelry business will gain visibility if you collaborate with this influencer.
See this post on Instagram
Sananas
A true businesswoman, Sananas runs a Youtube channel with over 3 million subscribers and an Instagram account followed by 2 million internet users. A true reference in the world of jewelry, fashion and beauty, Sanaa El Mahalli, of Moroccan origin, always delivers her advice with a smile and a good mood. She has a considerable power of influence and working with Sananas will make you more famous.
Many brands have understood this, she was the muse of Yves Saint Laurent and Thierry Mugler.
See this post on Instagram
One of the effective recipes for a good influence strategy is to choose people who share the same values. In addition, it is also essential to give the influencer some freedom of action so that the recommendation is more natural. Alioze, a communication agency specializing in the jewellery sector, can help you design and implement your influence projects.
Discover also our tips to find and contact influencers
Sources: