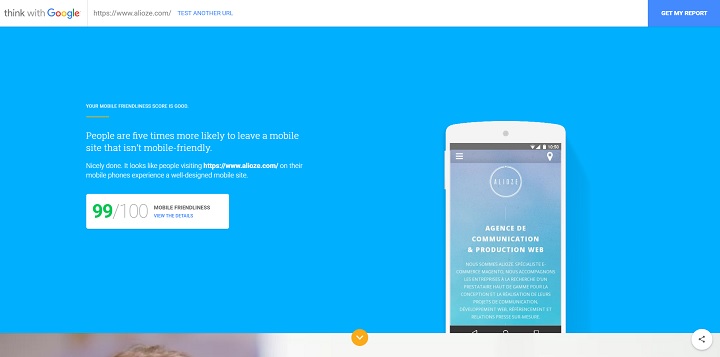 Is your site mobile-friendly? 10 seconds to find out
Is it a zero or a full house? Google has just launched an amazingly simple tool to determine the performance of a website on mobile, including smartphones and tablets.
To use it, nothing could be easier. Just go to testmysite.thinkwithgoogle. com and enter the URL of the site to be tested in the search bar. Google then evaluates it on three criteria:
In the blink of an eye, the tool determines the mobile browsing quality of the site thanks to a rating system associated with a color code: green for good, yellow for fair and red for bad.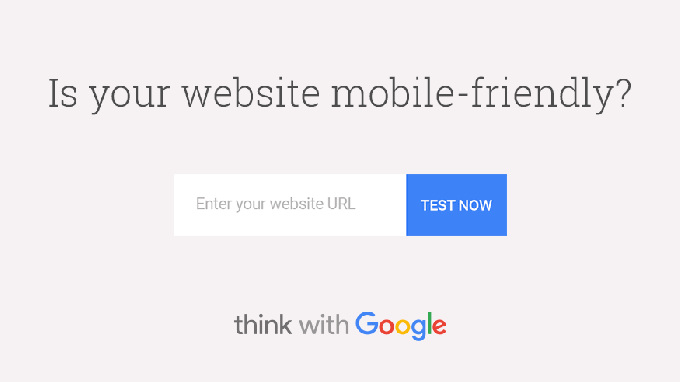 And that's not all. Once the results are in, Google helps website owners improve by offering them a free detailed report and tips for improvement.
The user experience on mobile: an SEO criterion
The issue of the quality of the user experience on mobile is becoming crucial for Google, as more than half of the queries it receives are now made via a mobile device.
Recently, the search engine giant had updated its algorithm, relegating websites with poor mobile performance lower in its search results.
In other words, to reach the pole positions with your website, it is time to make it as mobile-friendly as possible.