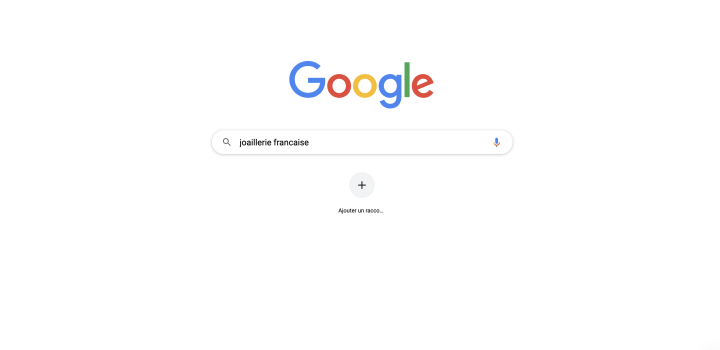 Trends in jewellery searches on Google in 2023
What are the most typed jewelry queries in 2023 on Google? What are the behaviors of Internet users and jewelry customers? As a professional in the jewellery industry, you need to know the customer journey on the Internet and the interests of consumers to adapt and respond as precisely as possible to their needs. Here are the trends in jewellery searches on Google in 2023.
Jewellery research trends for women
When the jewelry brand Karus Chains analyzes more than 20,000 keywords and 25 million searches with the Google Keyword Planner tool, it gives an interesting study on the different accessories and jewelry brands that are the most typed on the net.
The engagement ring is the undisputed jewel. At the top of the podium, far ahead of the others, it occupies more than 14 million searches per month and remains as present as ever in women's thoughts and searches. This object is rooted in the history and tradition of jewelry. In second place are diamond earrings, another timeless fashion accessory, with almost 300,000 searches per month. The gold necklace, another classic, follows with 216,000 monthly searches, then the bracelet with 183,000 searches.
The study also identified the most popular types of jewelry and jewelry brands on the web. Regarding iconic designs, the Cartier love bracelet is typed more than 350,000 times in the search bar per month. The Tiffany & Co engagement ring and heart-shaped necklace are in second and third place with 85,600 and 61,000 monthly searches.
What about the Internet users' favourite jewellery houses? The Pandora brand takes first place with approximately 2,850,000 queries in Google. Tiffany & Co, Swarovski and Cartier are the next three brands. Cartier is searched over 1 million times.
Jewellery research trends for men
And for the men, what is the verdict? The wedding ring is also in first place, as the ritual associated with this moment of life remains intact. The top 4 most searched men's accessories on Google are completed by gold chains (94,540), cufflinks (26,700) and leather bracelets (14,800).
The most popular jewelers for men are Cartier, Tiffany & Co, Miansai and Triton.
Do you need help to improve your positioning on the web and adapt your communication strategy? Contact Alioze, your agency specialized in jewellery.
Sources: