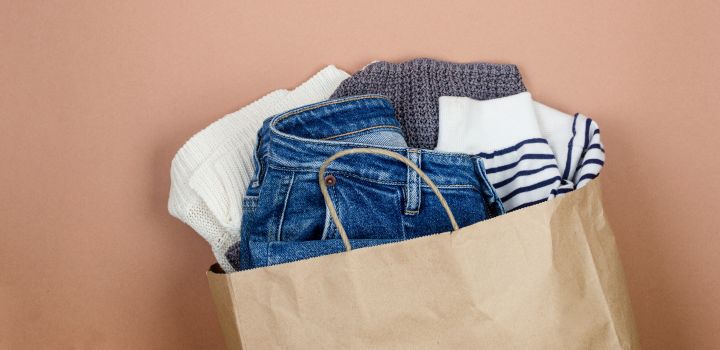 The fashion influencers take the turn of the Slow-fashion
Thanks to a growing ecological and environmental awareness, the fashion world is slowly abandoning fast-fashion in favor of slow-fashion, which is now advocated by several influencers. This new generation seeks to support a reasoned consumption, even if it means losing part of its income.
Towards an eco-responsible fashion encouraged by influencer marketing
The vast majority of fashion content creators praise fast-fashion with an overconsumption of low-cost clothes. The consequences for the environment are obviously disastrous. Fashion influencer Marie Lopez (aka EnjoyPhoenix), tired of this excess, has chosen to put forward sustainable and planet-friendly pieces. No more unpacking of orders Shein, Zara or Primark that piled up in the room of the young woman. From 2019, the designer stops her fast-fashion collaborations, yet very profitable, and thus causes a real reflection among his colleagues. A new generation of influencers, driven by environmental values, then undertakes its ecological transition. These people are partnering with ethical brands, celebrating second-hand items and seeking to inspire their community to dress more sustainably. Influence marketing benefits from an audience that is very demanding of content oriented towards eco-friendly fashion. Indeed, Internet users remain critical of the choices made by fast-fashion influencers. Slow-fashion ready-to-wear and cosmetics are now acquiring an unequalled notoriety on the Internet and social networks.
The cost of slow-fashion for influencers
If content creators think about the ecological consequences of their activity, the cost of defending an eco-responsible fashion remains dissuasive for some. EnjoyPhoenix claims to have lost more than a third of her profits, as unethical labels have turned their backs on her. Louise Aubery, the entrepreneur at the head of MyBetterSelf, also says she refuses 80% of the advertising partnerships she is offered. According to Emmanuelle Patry, founder of Social Media Lab, a consulting and training agency in marketing and social networks, we must remain optimistic. We are indeed witnessing the emergence of new economic models, much more virtuous: crowdfunding (participatory financing), the creation of environmentally friendly labels or the development of second-hand brands.
Some entrepreneurs have improved their editorial line, but most of the big names in content creation are not concerned with ecology. The green movement is therefore struggling to impose itself in a world ruled by overconsumption, even if more and more fashion influencers are happily turning to slow-fashion.
Need influence marketing advice? Alioze, the 360° communication agency, accompanies you in your influencer and social media strategy to reach your profitability objectives.