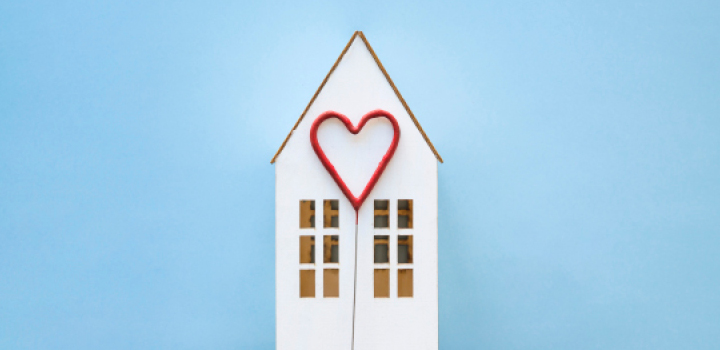 The French's favourite real estate brands
When the time comes to sell or buy a property, various questions arise: should you go through a real estate agency or through several? In this case, which ones to choose? Why not try to sell the property through a real estate portal? If many French households ask themselves these questions, it is because each solution has its advantages and disadvantages. Some brands are doing well and have gained notoriety in their respective categories.
Whether it's real estate agencies or websites that are freely available to individuals, being at the top of the podium is not a matter of chance. In the internet age, an effective and consistent digital marketing plan is one of the key factors for their success.
What are the networks, portals or real estate companies that have managed to stand out and win the trust of the French? Without further ado, discover the French people's favourite real estate brands.
The criteria for choosing a real estate company
The real estate sector takes into account many parameters and extends over the entire French territory. Thus, the preference will be oriented differently according to :
The type of property: apartments, houses, commercial premises, buildings, etc. ;
Geographic location: urban or rural, large cities (Paris, Marseille…) or town of less than 20 000 inhabitants;
The number of branches and their distribution on the territory: it is indeed easier to acquire notoriety when a brand has a large number of branches strategically distributed throughout the country;
The services offered: does the real estate agency have a physical location to welcome its clients or is it entirely digital? It is certain that a physical reception can be warmer and gives a good image of the brand. However, due to higher fixed costs, the commissions charged by physical agencies will be higher.
Although these different factors tend to divide the preferences of French households, certain real estate brands have clearly won their favour.
Stéphane Plaza Immobilier: the favourite network
According to a study conducted by the Inma Startmarketing polling institute, the real estate company founded by Stéphane Plaza has won the hearts of the French. A professional in the sector since the 1990s, he is best known for having hosted the programme "Recherche appartement ou maison". In 2020, more than 500 agencies covering the whole territory will develop their activities under the Stéphane Plaza franchise.

What can we learn from this success?
To answer this question, various factors must be considered and a global approach to this success is required. With 30 years of experience as a real estate professional, Stéphane Plaza has become an expert in this field. He was then able to pass on his skills and know-how to the franchised agencies. In addition to offering quality services (relational and technical) at aggressive prices, the company benefits from the brand image and charisma of its founder.
Its marketing strategy is very effective in several aspects:
Investing €1.8 million in 2017 for a communication campaign geared towards the general public media (television and radio);
Create an online video game in spring 2019, with the possibility of winning prizes for participants ;
Set up a powerful digital ecosystem, especially through social networks like Facebook and Instagram ;
To propose an intuitive website, with complete and varied contents, intended for the private individuals wishing to sell or buy a property.
Some of these actions involved significant financial risks for the franchise, but also allowed it to distinguish itself in the real estate market.
French people's favourite real estate websites or portals
With the health crisis and confined periods, the French have spent more time browsing the web. These moments are also many opportunities to consider a move or to think about a real estate project. Currently, 9 out of 10 real estate acquisition projects begin with research on the web.
Often very simple to use and accessible to all individuals, the specialized sites or real estate portals make it possible to record or consult advertisements of goods put on sale. In the second quarter of 2020, they saw their number of visitors exceed 3 million per day! Based on the number of unique monthly visitors, this ranking indicates the best sites dedicated to real estate ads in 2020:

Le Bon Coin is in pole position with 12 million new Internet users;
SeLoger comes second with about 6.3 million;
Bien'Ici managed to take third place on the podium and welcomed almost 4 million visitors during the first period of confinement.
As real estate professionals, what means do you use to gain notoriety? Are your forms of communication sufficiently effective and adapted to the web world? In the era of digitalization of services, our agency Alioze, specialized in real estate, is at your side to implement a communication strategy as solid as stone!
Sources:
H2i.com

AgencyDay.com

Immomatin.com
Freepik