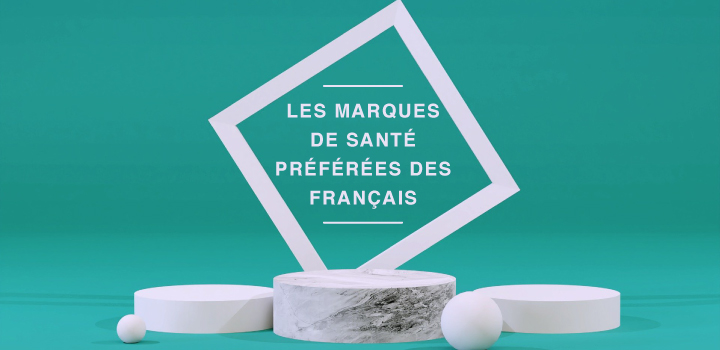 French's favorite health brands in 2020
What are the favorite health brands of the French ? This is a difficult question to answer because patients and clients have an ambivalent relationship with the drugs, care and health products they use. However, several studies have made it possible to consider medical companies and pharmaceutical laboratories according to their commitments on social networks and from the point of view of their employees.
Sanofi, Pfizer et Roche : opinion leaderships
The communications agency Ultramedia is publishing the 3rd edition of its 2019 Health Brands Barometer.
It has collected millions of data from the web and social networks of seven pharmaceutical groups. These data were analyzed using eight indicators which count the weight of the communities and their commitments. These figures allow the brand to be rated according to their power of authority over their audiences and as a thought leader.
On the podium stand the following pharmaceutical companies: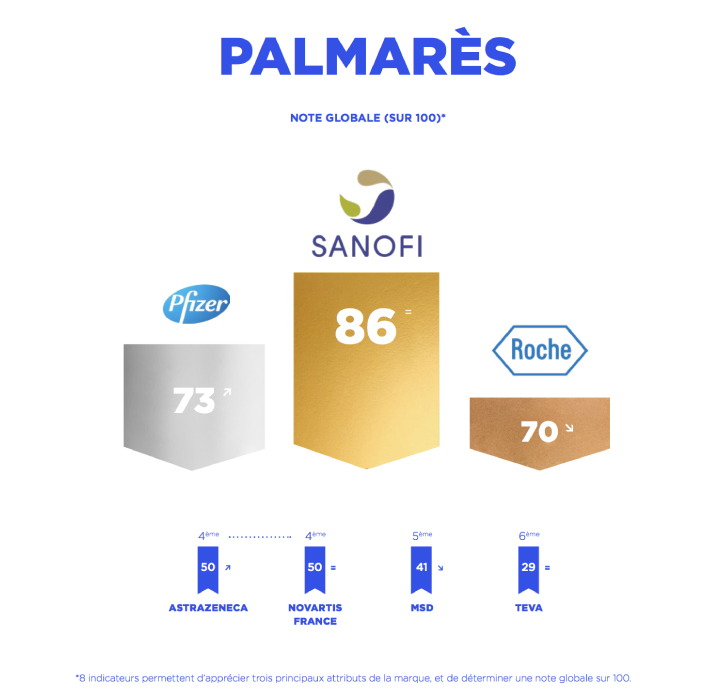 Sanofi, with a score of 86 out of 100. With more than 24,000 followers on Twitter, the company is far ahead of the others and its community continues to grow (+ 6% at the time of the study). It generates a lot of interactions (4 times more on Twitter than its competitors) and also has a higher engagement rate (0.05%). Sanofi takes the floor often, which involves many mentions (around 15,000). The pharmaceutical giant also has very good SEO on the web.

Pfizer, with 73 out of 100. Pfizer France is third in terms of number of Twitter followers with more than 8,000 followers. Between 2019 and 2018, the community grew by 25%. Her audience and her mentions get the best balance and she has the mention record.

Roche, 70 out of 100. The company is second in number of followers and growth of new subscribers. The company falls short in the number of mentions which are lower than average (4,804) due to lower production of content. However, it has an average commitment of 0.04%.
Preferred brands of employees
Capital discloses the 2020 ranking of preferred companies for employees in partnership with Statista. This portal, based in Germany, delivers statistics and figures that are always useful for business strategies.
Sanofi, first since 2015, was dethroned in 2019. Its new CEO presented his recovery plan which does not seem to have convinced all employees. Two questions were asked online to 20,000 employees of companies with more than 500 people:
"On a scale of 0 to 10, how much would you recommend your employer to an acquaintance or family member? "

"Based on everything you know about the following employers in your industry, would you recommend them to someone you know or a family member? "
With the weighted results, an average was calculated to provide a score out of ten for each health brand. Here are the Top 5 preferred companies for employees in the health and pharmacy sector :
Roche
EssilorLuxottica
Sanofi
Pierre Fabr
Groupe URGO
Are you looking for a communication agency specializing in health, medical or well-being ? Welcome to Alioze.
Sources :