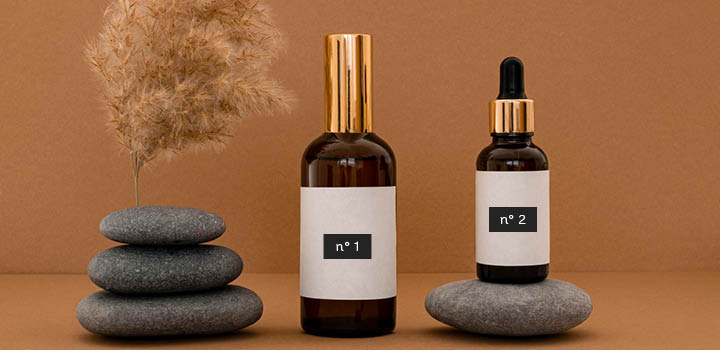 The French's favorite beauty brands
What are the expectations of the French for beauty products ? Which cosmetic, skincare or make-up do they prefer ? Some brands are able to slip into the top of the podium thanks to a strong identity that consumers love. Alioze has summarized for you different rankings of the favorite beauty brands of the French.
The #1 plebiscite beauty company in France
The platform specializing in beauty products, Cosmetify, compared around 200 brands around the world, taking into account different factors. For example, the performance and commitments of social networks as well as searches on Google are taken into account. It is Yves Rocher who takes first place in France and in many other countries around the world. You should know that Yves Rocher is present in 88 countries and has more than 650 stores in France. Several characteristics make the success of the Breton brand: its very good value for money, its loyalty policy appreciated by customers as well as its positioning as a brand respectful of nature. This success is also confirmed by the Kantar Worldpanel study which reveals that 40% of respondents have a positive opinion of this beauty company and 30% are regular customers.
Male customers, for their part, have a soft spot for Lush, who takes first place on the podium. Indeed, 26.9% of its clientele is male. L'Occitane follows, which has 25.1% of male customers and Body Shop with 14.6%.
Millennials favorite beauty brands
According to Cosmetify, if we focus only on millennial consumers, Sephora passes Yves Rocher. Indeed, the cosmetics store has a loyal clientele who buy regularly and whose average basket is higher than at Yves Rocher. Among the youngest, the Kiko and Lush brands are also very well positioned. It should be noted that the 26-30 year old category is more oriented towards DIY and favors purchases at Aroma-Zone.

Another study of 80,000 young users of the Joko app (18-30 years old) confirms this ranking of the favorite beauty brands of millennials. Sephora is indeed popular with 22-25 year olds.
Here are the numbers for young beauty companies' market share:
For general practitioners, the top 5 are Sephora (57.3%), Yves Rocher (19.6%), Nocibé (14.4%), Marionnaud (6.9%) and Beauty Success (1.8%).

The top 3 makeup brands are Kiko (58.3%), M · A · C (35.7%) and NYX (6%).

The best beauty boxes are: Birchbox (51.7%), MyLittleBox (19.5%), BIOTYfull BOX (17.7%) and Beautiful Box (11.1%).
The top 3 body care brands
In the body care category, Yves Rocher remains the most loved brand.

The Body Shop is not only popular with men and takes second place. From the 1970s, the brand embarked on a fair process, rare at this time. An activist for animal rights, she manages to ban animal testing in Europe. This commitment was excellent in terms of marketing and made the brand shine around the world.
Dove is the third favorite skincare brand of the French. American, she has completely renewed communication in the beauty sector by addressing women with simplicity and naturalness. She democratized the image of "real" female beauty and challenged archetypes advocated by magazines and the media. Since the 2000s, the company has reached out to all women by highlighting "normal" bodies in its advertisements. This speech was a real success and still appeals to consumers.
The best face care brands
Clinique, the brand born from the collaboration between a dermatologist and a journalist has positioned itself as a specialist in care adapted to different types of skin. Its beauty products are not only seen as wellness products, but with real added value. It is considered the best face care brand.

Followed by Estée Lauder, which was created by esthetician Josephine Ester Mentzer in the 1960s. From the start, she was very successful.
Finally, Glossier, a much more recent and connected company, has made a name for itself thanks to the creation of a website that allows everyone to share their favorite products.
The French's adorated makeup signs
We no longer present the Maybelline New York brand and its flagship product which made its success, the well-known concealer which allows you to hide your fatigue.

The number 2 make-up brands in France is M.A.C Cosmetics. Initially intended for professionals, the Canadian reference M.A.C is now the initiative of trends thanks to collaborations with key influencers in the world of beauty and fashion.
Huda Beauty has taken a considerable place in the hearts of the French. This blogger has become an icon thanks to social media and her beauty content. She managed to make a place for herself among the greats after having made up stars. Its very good position is confirmed by the Launchmetrics tool. Thanks to the study of more than 100 indicators, Hudabeauty effectively holds the first place in the category of the most influential cosmetics brands with a Media Impact Value estimated at 426,570,346 dollars.
Alioze, a communication agency specializing in beauty, supports you and helps you build your brand image
Sources :
journaldesfemmes.fr
elle.fr
femina.fr
cosmopolitan.fr
forbes.fr
© photo