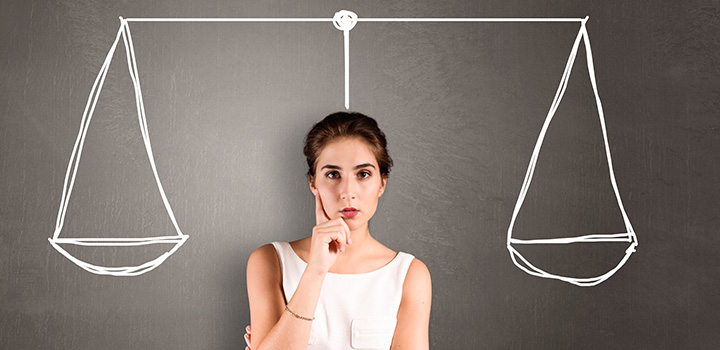 French people's favourite law/lawyer brands
Although the legal profession is, in essence, guided by strong human values, the legal sector is also subject to tough competition. The legal market has not escaped globalization and law firms have had to adapt to this phenomenon while trying to preserve their identities.
Each year, some law firms or companies manage to distinguish themselves thanks to: numerous recommendations from their colleagues, the excellent quality of their services or a considerable turnover that is clearly higher than their competitors.
On these indices, some firms are among the best in France and have been leaders in their sector in 2020. The aim of this ranking is to highlight the French people's favourite law firms and law firms.
Let's hear it for our big winners in the law sector!
1 – Fidal: the undisputed leader in the field of business
This year again, the pole position of law firms goes to Fidal. Impressive results for the company, which is reporting sales of €324 million in 2019. Thanks to a result 32.5% higher than its challenger (the firm EY), it maintains a comfortable lead over all its competitors.

To achieve this figure, Fidal can count on a substantial work team: 1487 lawyers and 310 partners were in practice in 2019. A large volume of files was processed this year, generating a substantial total of sales.
The specialty of this law firm? Business law! With offices in 90 cities in France, Fidal has been supporting French companies with legal and tax services since 1922. This experience has enabled him to gain competence, reputation and confidence with his clients.
According to Décideurs Magazine, the firm is also tied for first place in employment law in the Grand Est and Bourgogne Franche Comté regions.
2 – EY Société d'Avocats: Three recognized areas of expertise
In second place in this ranking, we find the law firm EY with a turnover of 218.5 million €: an increase of 6% compared to the previous year.
According to Le Point magazine's ranking, EY is among the best law firms in three specialties: tax law, compliance (respect of legal and moral rules by a company) and mergers and acquisitions.
Its overall turnover is lower than that of Fidal. On the other hand, the latter ranks after EY when comparing the turnover generated per lawyer: €319,912 in 2019 against €217,888 for Fidal. A good score that shows the level of individual performance of its employees!

The firm is a member of Ernst & Young Global Limited: one of the world's largest financial audit firms. Moreover, EY is part of the Big Four, which includes the four most important auditing firms in the world.
Despite its much more recent creation (2003) in France, the law firm EY has become a reference in the French legal market.
3 – CMS Francis Lefebvre Avocats reaches a new milestone
Founded in 1925 by Jacques and Roger Lefebvre, the law firm CMS Francis Lefebvre is ranked third in this ranking. This position is partly justified by the success of its financial target: to reach €200 million (200.3 precisely) in revenue for the year 2019. A great performance for this firm reinforced by a turnover per lawyer clearly surpassing the first two of this selection: 405 466 €!
Three of its talented attorneys have been named Lawyer of the Year in the 2021 edition of Best Lawyers magazine.

Internationally recognized know-how and expertise in the following areas: business law and taxation.
In France, CMS firms have offices in the capital as well as in two other major cities: Lyon and Strasbourg. In 2019, there were 494 specialist lawyers and 114 associates practising with the firm.
4 – Gide is among the Toges of Le Point
This is a first for Le Point magazine: during an exclusive evening, a jury composed of professionals recognized by the legal sector awarded four prizes to law firms that distinguished themselves in 2019. The event, which took place on April 29, 2020, was an opportunity to highlight firms that have worked for a particular cause, struggled to get a law passed, or revealed their bold side during a trial.

A nice surprise for Gide, which has been awarded a Toge by the famous news magazine. The firm's ability to innovate and its multidisciplinary approach were selected as criteria for this award.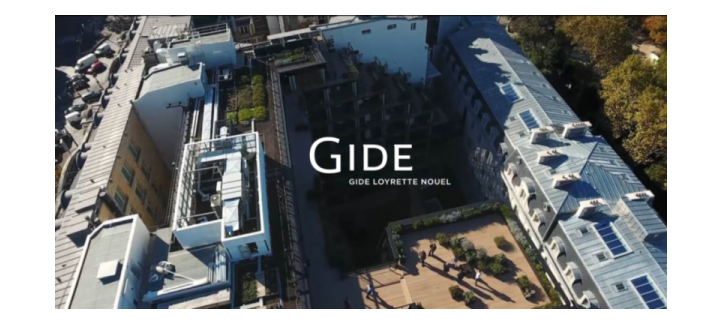 Having established its main office in Paris in 1920, Gide has a turnover of 160 million euros in 2019.
Alioze agency, specialized in communication with lawyers, offers you a digital strategy adapted to the needs of your firm. Do not hesitate to contact us to highlight your areas of expertise and the know-how of your employees.
Sources:
fidal.com

magazine-decideurs.com

gide.com

lamartineconseil.com

blog.predictice.com

lawyers.ey.com

cms.law