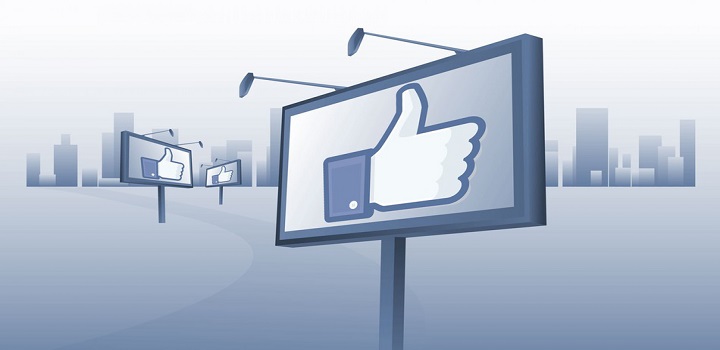 You don't have to be a Facebook member to be targeted by its ads
Even those most concerned about the commercial use of their personal data will no longer be immune. Facebook has announced that it will begin serving targeted ads outside its social network and to non-members.
Until now, a member who was logged out or did not have an account was not exposed to Facebook ads on third-party sites and mobile applications. From now on, this will no longer be the case.
The social network's targeted ads will now reach all users visiting sites using the Facebook Audience Network. Without exception. Even non-members of the social network founded by Mark Zuckerberg will not be spared.
Thumbs up from advertisers, who are thus given a huge power by Facebook: to extend the reach of their ads even further to a qualified audience.
Targeted ads for all Internet users
With 1.6 million active members whose data it collects, Facebook has a solid database. Thanks to this information collected on its users, Facebook allows companies to broadcast tailor-made ads.
Identifying the tastes of an audience in order to target them with precision: a formidably effective tool. And it is indeed the personal data of its members that Facebook will use to understand the Internet users who have not yet signed up for its service.
To do this, Facebook will use a combination of cookies, its own sharing buttons and plugins found all over the web, and other information.
This data will not only identify the browsing habits of Facebook members outside the social network, but also detect non-members and assign them a number to track their activity such as the type of site they visit.
By comparing this information with its monumental database built with the personal data of its members, Facebook will be able to establish personality models.
In short, Facebook will be able to assume their interests and hobbies, by comparing their visit to a site with the data of its members, and profile users to serve them relevant ads… Even outside his network.