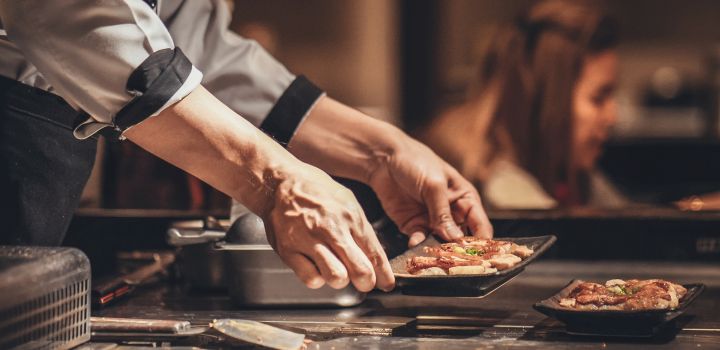 2021 Catering Marketing Calendar
The marketing calendar is a valuable tool for a communication strategy in the restaurant sector. It is essential to develop its content. It gives inspiration and a creative boost to your blog posts and social media posts. The editorial calendar for restaurants includes key dates in the news, events not to be missed and national days to celebrate. Let us guide you to 2021 and think today about your communication of tomorrow.
Marketing calendar for catering January 2021
The beginning of the year is not starting at the level of hope that was hoped for in 2021. The 6 p.m. curfew on the 16th is another blow to the restaurant industry. Take-out is becoming a necessity for those who can organize.
New Year's Eve:1st
Europain – Paris and Intersuc : from 3 to 6
Resumption after the Christmas holidays: 4
Epiphany and Galette des rois : 6
First day of sales in France : 6
World Corsica Day: 9
Russian New Year: 14
Truffle festival in Sarlat : 16 and 17
International Day of Italian Cuisine: 17
Blue Monday from the bakery: 18
International Popcorn Day: 19
National Chip Day Europain Paris: 22
The virtual Overseas Gastronomy Fair: from 29 to 31
Festival of the patron saint of winegrowers, Saint-Vincent Tournante: 30 and 31
Marketing calendar for catering February 2021
Street food is able to take advantage of the situation. It's a good thing that February 9 is International Pizza Day. The International Agricultural Show and the Wine Paris Vinexpo are postponed to 2022.
Holidays: zone A (6 to 22), zone B (20 to 8 March), zone C (13 to 1  March)
Candlemas: 2
World Nutella Day: 5
Venice Carnival: 7 to 16
International Pizza Day: 9
International Legume Day: 10
Chinese New Year: 12
Menton Lemon Festival: from 13 to 28
Valentine's Day: 14
Mardi Gras: 16
International Agricultural Show: postponed to 2022
Day without Facebook: 28
Wine Paris Vinexpo – Paris: postponed from February 14 to 16, 2022
Marketing calendar for catering March 2021
In March, spring is just around the corner. We celebrate the taste of France on the 15th, poultry on the 19th, artisanal ice cream on the 24th and spinach and cheese on the 26th and 27th, enough to create a tasty little menu.
Grandmother's Day: 7
International Women's Rights Day: 8
International Start-up Day: 11
Taste of France: 15
Saint Patrick's Day: 17
World Recycling Day: 18
World Poultry Day: 19
Spring: 20
World Water Day: 20
International Macaroon Day: 20
International Day of Happiness: 20
International Meatless Day: 20
European Day of artisanal ice cream: 24
Procrastination Day: 25
World Spinach Day: 26
National Cheese Day: 27
Changeover to summer time: 28
Printemps du cinéma: from 29 to 31
Marketing calendar for catering April 2021
The holidays of all the French are gathered at the same period. We devour chocolates for Easter. Muslims enter the Ramadan period just after, on April 12.
April Fools' Day:1st
Easter: 4
Easter Monday: 5
European Arts and Crafts Days: 6 to 11
15th edition of the Féminalise competition: 7 and 8
Final of the French Dessert Championship: 7 and 8
World Health Day: 7
Paris Marathon: 11
Ramadan: May 12 to 11
Digital Women and Creativity Day: 21
World Mother Earth Day: 22
World Book Day: 23
93rd Academy Awards: 26
Marketing calendar for catering May 2021
The fairs are quietly resuming despite the confinements and the global health situation. We're running to Turkey on May 27 to attend the Istanbul Jewelry Show. Mothers are honoured on the 30th, and jewellery is one of the most popular gifts given on their day.
Labour Day:1st
World Tuna Day: 2
End of containment: 3
International No Diet Day: 6
Armistice 1945: May 8
Europe Day: 9
Ascension: 13
Taste of Paris: May 13
Night of the museums: 15
International Day of Families: 15
World Bees Day: 20
International Tea Day: 21
French Open: June 24 to 13
Pentecost: 23
Cholet trade fair: 27 May
Rouen International Fair: 28 May
Rennes independent winegrowers' wine fair: 28 May
Neighbours' Day: 29
Mother's Day: 30
Marketing calendar catering June 2021
The terraces reopen on June 9. This is a liberation for restaurants and cafés that can finally offer their new menu and welcome their customers. International Sushi Day on the 18th invites you to eat fish.
World Parents' Day: 4
World Environment Day: 5
Best friends party: 8
Salon des vins des vignerons Indépendants – Paris : June 11th
Euro 2021: from 11 to 11 July
World Wellness Day: 13
Wine Paris & Vinexpo Paris goes digital: 8, 15, 22 and 29 June 2021
World Hunger Day: 15
Vinexpo in Bordeaux: June 15
Beginning of baccalaureate: 17
International Picnic Day: 18
International Sushi Day: 18
World Sustainable Food Day: 18
Father's Day: 20
World Yoga Day: 21
Fête de la musique and summer: 21
Midsummer's Day: 23
Spring-summer collection sales: 23
Alsace fan Day : 24
Tour de France: June 26 to July 25
Micro, Small and Medium Enterprises Day: 27
Marketing calendar restoration July 2021
Summer is finally here to rest and go on vacation after this difficult year. Destinations in France are favoured by the French.
Independent Winegrowers' Show – Lyon : July 2nd
World No Plastic Bag Day: 3
Cannes Festival: July 6 to 17
Summer holidays : 6
Francofolies de la Rochelle: from 10 to 14
International French Fry Day: 13
National holiday: 14
Festival des vieilles Charrues : 15 to 18
Eid-el-Kebir (Eid Al Adha): 20
World Junk Food Day: 21
Alsace Wine Fair: July 23
Paris luxury fair: 19
Tokyo Olympic Games: 23 to 8 August
International Friendship Day: 30
Fiera di u vinu : all month of July
Marketing calendar restoration August 2021
The season for tourism looks complex with the constraint of the health pass. Nevertheless, restaurateurs are adapting. Fortunately, there are some days that allow us to relax, such as the celebration of the Belgian fries and St. Amour's Day.
World Belgian Fries Day:1st
World Beer Day: 7
International Cat Day: 8
Saint Amour : 9
World Lion Day: 10
Muslim New Year (Ra's as-Sana): 10
World Elephant Day: 12
Assumption: 15
World Photography Day: 19
Summer Paralympic Games in Tokyo: 24
World Dog Day: 26
World Blogging Day: 31
Marketing calendar for catering September 2021
The school is scheduled to resume on September 1. The week of taste is also an opportunity to do tastings with the children and to work on their palate.
Back to school: 1st
Wine and food fair / Biarritz : from 3 to 6
Braderie de Lille, Brocanteurs et Moules-frites : 4 and 5
Rosh Hashanah – Jewish New Year: 7 and 8
Wine and food fair – Le Havre : September 10th
Taste Week: 11 to 18
Heritage Days: 18 and 19
International Equal Pay Day: 18
Oktoberfest 2021: 18
World Clean Up Day: 19
Fall: 22
Car Free Day: 22
World Maritime Day: 24
Breathe Life -Poitiers: 24 September
Wine and food fair / Saint-Malo : from 25 to 27
Gastronomy festival: 25 and 26
Gourmet selection : 26 and 27
World Tourism Day: 27
International Food Loss and Waste Awareness Day: 29
October 2021 marketing calendar
October is the month of gastronomy, and there are many foods and dishes to highlight. Between vegetarianism, chocolate, coffee, eggs, hamburgers, bread, and Chefs' Day on October 20, cooking is in the spotlight. Invent menus accordingly in your restaurant.
World Vegetarian Day: 1st
World Chocolate Day: 1st
World Coffee Day: 1st
Pink October: 2
World Animal Day: 4
Destination Vignobles 2021: 5 and 6
National Final of the French Dessert Championship 2021: 5 and 6
Wine and food fair / Caen : 8 to 10
Week of Taste: 11 to 17
World Egg Day: 13
International Hamburger Day: 13
Wine and gastronomy fair / Colmar : from 15 to 17
World Food Day: 16
Day against food waste: 16
World Bread Day: 16
All Saints' Day holidays: from 16 to 31
Viteff : 19
International Cooks' Day: 20
Wine and food fair – Chartres : 22
World Pasta Day: 25
Chilli Festival in Espelette : from 21 to 26
World Pasta Day: 26
Salon du chocolat : from 28th to1st November
Wine and gastronomy fair / Rennes : from 29 to 31
Toulouse Wine and Terroir Fair: 29
Dijon International and Gastronomic Fair: October 30
Halloween: 31
Winter time : 31
Independent winegrowers' exhibition – Clermont-Ferrand : dates to be confirmed
Salon Vinifrance Besançon: dates to be confirmed
Salon Vinifrance Parentignat: dates to be confirmed
Marketing calendar for catering November 2021
Many of the wine and food fairs scheduled for the beginning of the year have been postponed to November. We hope that they will take place. Christmas markets are starting and allow to highlight local products and regional specialties.
All Saints' Day:1st
World Vegan Day:1st
"World Sandwich Day: 3
Armistice: 11
Singles' Day: 11
Independent Winegrowers' Show – Brest : 11
Independent Winegrowers' Show – Lorient : 11
Beaujolais nouveau : 18
Wine and food fair / Nantes : from 19 to 21
Independent Winegrowers' Show – Nantes : 19
Wine and food fair / Nantes : from 19 to 21
Davis Cup: 22
Black Friday: 26
Thanksgiving: 26
Hanukkah – Jewish Inauguration Day: December 28 to 6
Christmas market in Strasbourg: dates to be confirmed
Burgundy Wine Festival: dates to be confirmed
Marketing calendar restoration December 2021
Raclette and tea are on the menu in December to warm up by the fire. The end of the year is fast approaching. Families make reservations at the restaurant for Christmas and New Year's Day.
Beginning of Advent:1st
Total solar eclipse: 4
Saint Nicolas : 6
World Climate Day: 8
International Mountain Day: 11
Miss France 2022 election: 11
International Raclette Day: 13
International Tea Day: 15
International Christmas Sweater Day: 18
Christmas holidays: 18
Winter: 21
Christmas: 25
New Year's Eve: 31
Contact Alioze, a communications agency specialising in the restaurant sector, to help you set up your editorial calendar.
Sources: