ERP and third-party system interfacing agency
UK & International
Alioze interfaces the e-commerce / Magento of its customers with numerous ERP, most generally open source, in order to help them in their management of purchases, stock, commercial, their accounting and customer relationship day by day and in real time .
For more than ten years, we have been carrying out various web development tasks by facilitating the different management requirements of our customers – artisans, liberal professions, SMEs, very small and large businesses – from various activity sectors – on all fronts of their trades .
We have thus developed our knowledge of the different markets and our mastery of the functional needs specific to each of them.
SAP, SAGE, Oracle: a tailor-made chosen ERP
With a view to simplifying the IT activities of our customers, we support them in their interface needs. In order for this support to be optimal and in perfect adequacy with their expectations, we are daily expanding our skills in web development, Magento e-commerce and our solutions for integrating third-party systems.
With Alioze, the choice of your integrated management software and its computer interfacing with your platform, Magento or other, necessarily involves the study of:
Your technical documentation.
Specific developments for your profession / field of activity.
Your real need for communication between the website (front, middle, back) and the third-party application.
The exchange of "flat" files or the use of Api's will make it possible to circulate information or call the right data at the right time.
10 main ERP software with which Alioze interfaces you
Clip Industrie with:
CEGID with:
DEAL Informatique
EBP Informatique with:

Ligne PME OpenLine Technology

Microsoft with:

Microsoft Dynamics NAV
Microsoft Dynamics AX

Oracle Corporation with:

E-Business Suite
Peoplesoft Enterprise
JD Edwards Enterprise One

Prodware with:
SAGE with:

Api (PE)
Ciel (TPE / PME)
Sage 30 et Sage 100 (PME / PMI)
Sage 1000 (MGE)
Sage ERP X3 (PMI / MGE)

SAP with:
PROJEKT PRO with:

PRO controlling
PRO management
Other ERP and CRM software
Odoo (formerly know as OpenERP and Tiny ERP)
Kiwili (for project management)
Siagilus SAS :

Simus (for service companies)

BSA Conseil

Fitnet Manager (for consulting and service companies)

Inovea Conseil

Dolibat (for craftsmen and SMEs in the building industry)

ISI Développement

re]Source (flow management and traceability for SMEs, SMIs or large groups)

Easybill SAS with:

Sellsy (for sales management of all types of activity)

Entreprise Facile with:

INCWO (CRM and online invoicing)

Evoliz with:

Evoliz (CRM and online invoicing)

Everwin :

Everwin SX (for service SMEs)

Groupe Divalto with:

Divalto idylis (commercial management, CRM, accounting, pay slip for SMEs)

LUNDI MATIN with:

Lundi Matin Business (invoicing, commercial management and ERP)

Si Web with:

SiWiGo (ERP SaaS mode)
SWG V5.0 (CRM + ERP + BI + Ecommerce)

Fletesia with:

Fletesia (Billing, commercial management and accounting for micro enterprises)

ABW with:

C-FIRST (CRM and ERP available in SaaS)

Organilog (for all types of VSE, SMEs and large companies)
Zéphir SARL with:

Zéphir ERP (human resources management and business management)

Ekylibre with:

Ekylibre (for farms, plant and animal production)
Leaders in the global ERP software market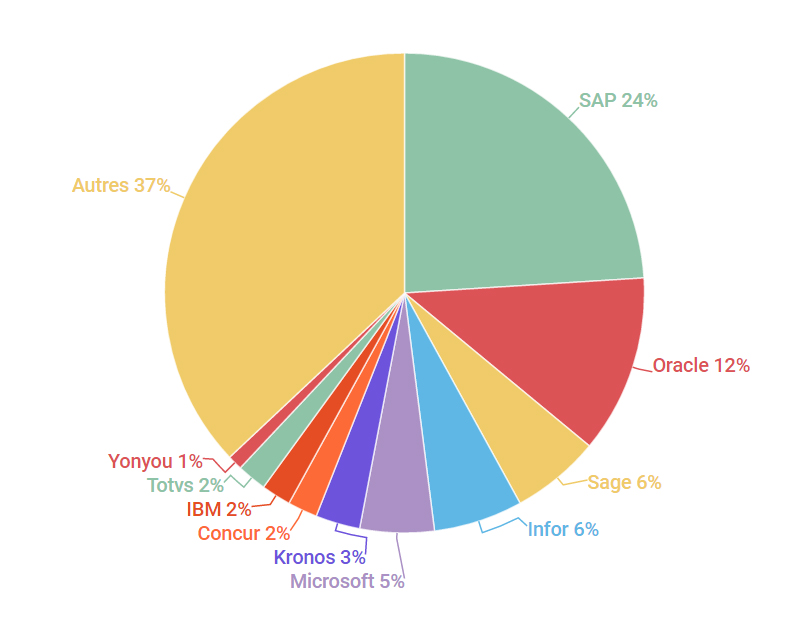 Need help with your ERP interfacing?
Our business hours are Monday to Friday from 9:00 am to 7:00 pm
Please contact us at +44 (0) 131 618 2632 or fill this form:
Industries in which Alioze specializes in
Are you based in Glasgow, Edimbourg, London, Manchester, Liverpool or Belfast?
We will take care of your business wherever you are.