Marketing agency specializing in restaurant
UK & International
Are you looking for a marketing agency specializing in restaurants in the UK? Welcome.
Do you need help designing your website or e-commerce?
Do you want to reach new customers?
Set up a marketing strategy to boost your business and enhance your brand image?
Alioze, a 360 ° marketing agency with strong digital roots, will help you to develop your restaurant thanks to a strategic vision and a creative know-how.
Our services dedicated to restaurant and catering professionals
Web production:

Design or redesign of responsive website with specific features for the restaurant and gastronomy industry.
Chatbot creation.

Communication:

Management and monitoring of e-reputation.
Creation of advertising campaigns for all media.
Press, public relations and food influencers.
Multimedia content creation (video, text, graphics …).
Artistic direction.

Traffic acquisition:

SEO, Google AdWords and local SEO.
Market research, behavioral analysis and predictive semantics.
Management and maintenance of your social accounts.
Developing an effective website and communication for a restaurant consists of using the right ingredients.
First, the easier it is for people to find your business online, the easier it is for them to interact with you and become a customer.
Alioze provides you with the means to be available and visible to your customers, and to effectively position your establishment.
In addition to designing an attractive website that will allow you to promote your restaurant, or to sell food products, your marketing project alongside us may also include content creation, advertising campaigns, landing pages optimized, an advanced semantic search or the management of your social accounts.
Depending on your objectives, your needs and your project, Alioze also offers advanced features such as online booking or a customer evaluation application.
You can send us your detailed specifications. After studying your competitive environment and current and future trends, we can set up with you the technical and strategic aspects that are most appropriate for your business.
Some of our restaurant clients references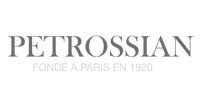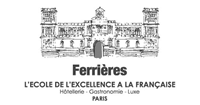 Since 2008, Alioze has positioned itself as the privileged partner of all restaurateurs, ranging from fast-food services to gourmet or Michelin-starred restaurants.
As a restaurateur, you face increased competition and business challenges. There are certain basic functionalities and strategic positions for effective marketing in order to reach more customers and increase the popularity of your establishment, regardless of the nature or type of your activity:
Michelin-starred or gourmet restaurant (Michelin guide, Gault & Millau).

Traditional restaurants.

Hotel restaurants.

Brasserie, bistro, bar and coffee.

Self-service, fast-food or take-out cafeteria and restaurant chain.

Pizzeria, salad bar and other specialized restaurant.

Caterers.

Fast food.

Food truck.

Wine merchant or wine estate owner: you can consult our services dedicated to wine, spirits and alcohol professionals.
All food professionals in general: you can consult our services dedicated to professionals of the food sector.
There are some basic features and strategic positions for effective marketing to reach more customers and increase your popularity.
Need help for your restaurant or catering business?
Our office is open Monday to Friday from 9:30 am to 7:00 pm.
Please contact us at +44 (0) 131 618 2632 or fill this form :
Focus on digital marketing in restaurant & catering industry
The Internet is the preferred channel of communication in the world and "food" is the most discussed topic on the web, after leisure and technology.
Delivery services and the ability to book online, which are very popular with users, have revolutionized the industry, as evidenced by the success of sites such as UberEats.
Since hundreds of consumers are turning to the Internet to discover new products / services, but also to find information, your food business must be visible online. Combining a functional website with a good marketing strategy is a real opportunity to develop!
Thanks to an optimized online presence, you can also share engaging information and stay in step with your customers who pay particular attention:
At the prices displayed;
When the menu is available;
The possibility of booking online;
According to other customers: the majority of Internet users want to know what kind of experience your customers have. So it can be very important to add reviews to your website, or at least link to sites like Yelp or Tripadvisor.
As the saying goes: you eat first with your eyes. The same goes for your presence on the Internet. The advantage online is being able to present your products through images and an attractive website design to grab the attention of your visitors.
In an industry largely motivated by appetite, your visual identity and the way you communicate must arouse appetite. Indeed, if they cannot taste the products, Internet users like to share and comment on their culinary experiences on social networks.
« The first thing we do before eating is to take a photo and share it, hence the importance of scripting on the web. »
You should also use your online presence to show visitors exactly what you do and the services you offer.
Integrating functionality for booking, delivery, contact information, or viewing your menu online helps you build trust and credibility with your customers.
Industries in which Alioze specializes in
Are you based in Glasgow, Edimbourg, London, Manchester, Liverpool or Belfast?
We will take care of your business wherever you are.