Marketing agency specialized in food and culinary
UK & International
Marketing agency specializing in food, Alioze has been supporting all professionals in the food sector since 2008 in developing their communication strategy to enable them to achieve their notoriety and growth objectives.
From the creation of your fooding brand to the implementation of your communication campaigns through the construction of your digital strategy and the development of your website, our teams take charge of your project whatever your needs and your size.
Choosing Alioze means calling on an independent agency, expert in the food and gastronomy industry with a strong digital base. Our know-how covers all markets – local, national, international.
Our tailor-made services for food and gastronomy professionals
Food Branding

Brand positioning advice: allow you to emerge and differentiate yourself from the competition.
Naming: choosing a brand name for your business or products.
Brand platform: creation of a visual identity and a graphic charter in line with your positioning.
Photos & audiovisual content shooting: highlight and enhance your offer on all supports (print, paper menu, web, social networks).

Food Communication & Digital Strategies

Press relations: offer you the best possible coverage for the launch of your brand or one of your products.
Community management: promote your image on key social networks for the food sector: Facebook, Instagram, Pinterest, LinkedIn, Twitter, TikTok …
Natural referencing: our SEO experts and writers optimize your content to allow you to appear on the first page of Google results.
Paid search engine optimization: our Google partner agency optimizes your budget and guarantees you impactful and effective campaigns on Google Ads and all social networks.

Web Development

Creation of a showcase or e-commerce site: Alioze creates websites with a unique and current design, with simple and intuitive navigation and which adapt to all screens (computer, mobile, tablet).
The food sector requires for its communication a specific expertise as well as a mastery of its codes to offer a plurality of actors chances of success in this highly competitive market and whose digital transformation is accelerating.
For more than 10 years Alioze has been deploying ambitious and tailor-made strategies for its customers whatever their objective (s): creation of a brand identity, gains in notoriety or growth.
Our team dedicated to the culinary industry is constantly on the lookout for new trends and news in the sector while being fully at your disposal to build together the success and the success of your brand.
Some of our customer references from the food sector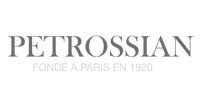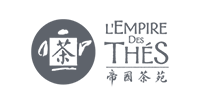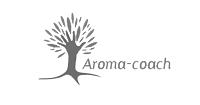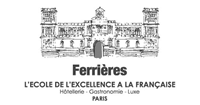 Alioze's expertise is aimed at a wide variety of players – young and old – ranging from start-ups or industrial groups to SMEs:
Start ups and foodtech players who wish to take advantage of the development of new technologies to launch innovative solutions for the sector;
Food distributors who want to promote both their brand and the brands they distribute;
Caterers, bakers, pastry chefs and other food businesses who wish to build a brand image and develop their notoriety;
Small local or regional producers who wish to benefit from our presence and our local, national and international expertise;
Agribusiness manufacturers wishing to strengthen their image and their positioning on their market;
Organizers of major food fairs who want to give maximum visibility to their event.
Need help for your food brand?
Our business hours are Monday to Friday from 9:00 am to 7:00 pm
Please contact us at +44 (0) 131 618 2632 or fill this form:
Food and online communication : focus
Digital has brought profound and lasting changes to the food industry. The rise of Instagram or other social networks that rely on sharing photos gives unprecedented importance to the image and presentation of food, which becomes as essential as taste. Professionals in the culinary sector have no choice but to call upon image specialists to stage and promote their creations.
At a time when consumers are constantly going back and forth between the real and virtual world, an online presence through a showcase or merchant site is no longer an option. It is also necessary that this site has both a quality design that reflects brand positioning, high ergonomics and that it is responsive on computer as on mobile.
Also, to emerge and strengthen its presence in a hyper-competitive market that produces a lot of noise and parasitism, it is imperative to have a very refined brand positioning to be able to differentiate and hope to capture the attention of consumers.
Finally, the use of a natural and paying SEO expert for a food brand can significantly increase its notoriety and sales.
Both a branding specialist (deployment of a brand platform) and an expert in SEO and digital communication, Alioze helps you obtain excellent results in all of these areas.
Industries in which Alioze specializes in
Are you based in Glasgow, Edimbourg, London, Manchester, Liverpool or Belfast?
We will take care of your business wherever you are.