Print agency (production of hard copy)
UK & International
Print refers to all of the printed media used by a company to communicate outside the web.
Effective communication requires that your brand ensure a virtual and physical presence by combining paper and digital media. It is important to invest in the traditional methods of communication that allow you to reach many audiences, this is why our print agency supports you in the creation and printing of your physical media.
Don't neglect your off-screen communication! The print has considerable advantages: its materiality allows it to be transported, stored, stored and more easily memorized the message it contains.
From the choice of support format to the creation of the model, illustrations and printing, we work with our clients across the entire graphic chain.
Our print services
Alioze develops and declines your graphic charter on all print media.
Whether they are intended to inform or promote, our team of graphic designers, illustrators design, produce, monitor and modify all of your:
Business cards ;
Platelets;
Flyers;
Catalogs;
Posters;
Brochures;
Kakemono, Roll Ups;
T-shirts, Caps, USB key, umbrellas and other goodies;
Birthday cakes.
Imprim'Vert: all actors, all responsible
Convinced of the importance of preserving the natural resources of our planet, Alioze wishes to minimize its ecological footprint. This is why we only work with Imprim'Vert certified printers so that your print communication rhymes with respect for the environment and sustainable development.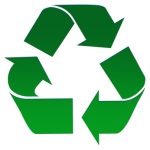 Need help for your print communication?
Our business hours are Monday to Friday from 9:00 am to 7:00 pm
Please contact us at +44 (0) 131 618 2632 or fill this form:
Industries in which Alioze specializes in
Are you based in Glasgow, Edimbourg, London, Manchester, Liverpool or Belfast?
We will take care of your business wherever you are.