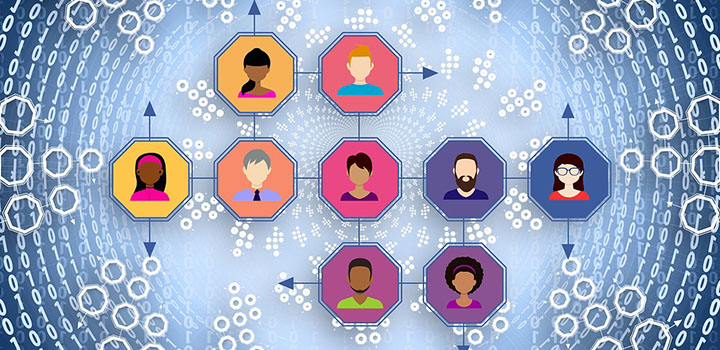 Key figures for the Health and Medical sector in 2021
The digital healthcare market is expected to weigh more than 230 billion dollars worldwide in 2023, which corresponds to an increase of 160% compared to 2019. What is the place of digital today among patients and healthcare professionals? health in France? Here are some figures from the health market to see more clearly.
New patient behavior on the web
Previously, the patient would see his doctor when he was sick or had questions about his health. Today, he turns to the Internet in the first place and decides quickly on his own, without necessarily consulting. Over-The-Counter and over-the-counter drug purchases are more and more numerous.
68% of patients research OTC products

46% are looking for information about their symptoms

54% on salaries

46% on content around well-being, nutrition and alternative medicine

36% check the healthcare professional's information on the web

45% make a decision within hours

55% of patients are not loyal to a brand of medicine.
Pfizer and Circle P surveyed around 300 patient associations to find out their views on e-health. Respondents generally support digital technology, but express reservations about maintaining relationships between patients and healthcare professionals.
76% are in favor of the development of e-health

77% think that digital technology facilitates the decline of medical deserts

62% see e-health as positive in terms of prevention, monitoring and treatment adherence

72%, however, believe that e-health can create inequalities, among others for patients who are not proficient in the Internet (85%)

40% are not in favor of e-health in helping addiction and aging

20% are afraid that relations between doctors and patients will deteriorate due to the decrease in exchanges

6 out of 10 associations find that the data is not sufficiently secure.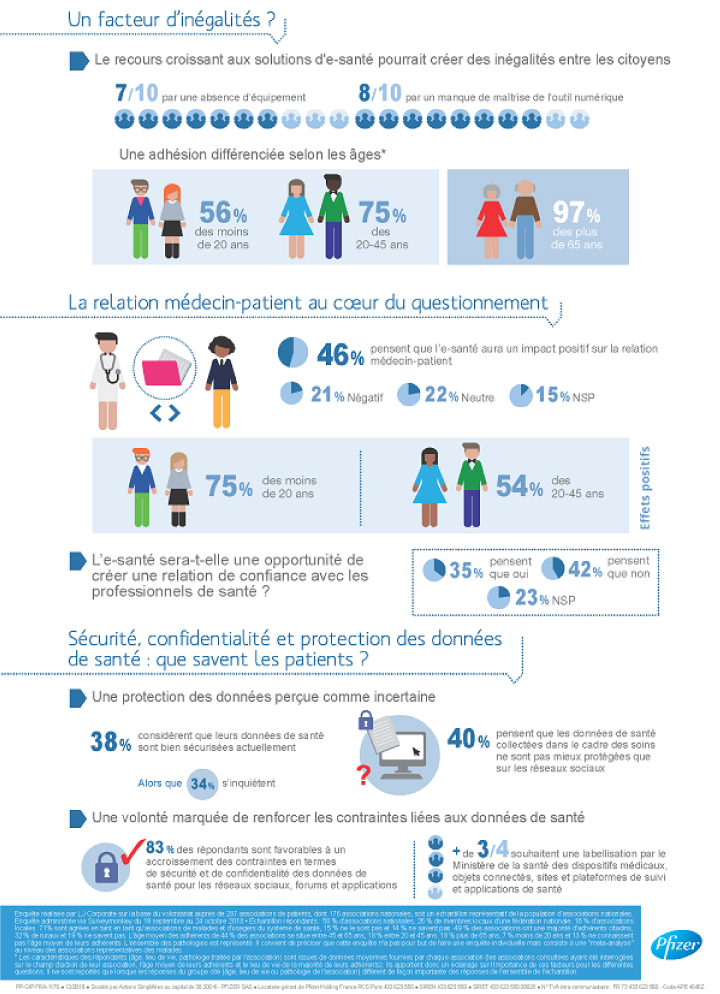 We must therefore continue to inform, support and reassure patients about the advantages of digital technology, especially among the elderly who fear a loss of human relations.
Doctors and the digital world
In 2018, Ipsos is proposing a study on the use of digital technology by general practitioners.
They use different means of information and are not limited to just one distribution channel. They favor the specialized press (84%) and official publications (66%) as well as exchanges with colleagues (76%), even if the use of digital is daily in their activity. In fact, 91% of general practitioners use a computer every day.
They use the Internet to seek information on pathologies (92%), to do administrative procedures (91%), to follow news (78%) and to train in e-learning (49%).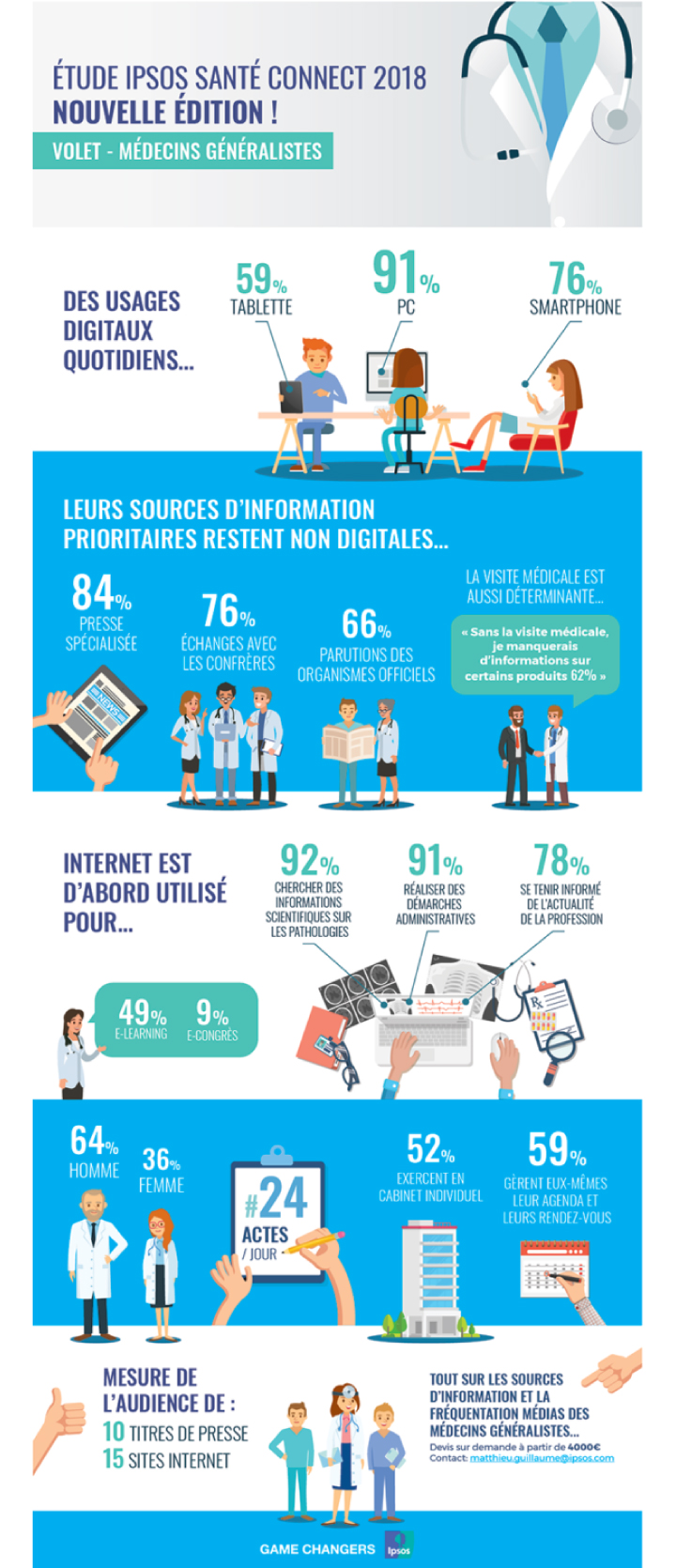 Health applications in figures
The number of mobile applications continues to increase. In 2019, 204 billion apps were downloaded. What is the impact on the healthcare universe? The Lab e-Santé, a think tank on digital health, conducted two studies with health professionals and patients.
88% of healthcare professionals have a smartphone or tablet

65% use an application on a daily basis that they choose by discussing with colleagues (55%) or by inquiring (30%)

71% of patients have a smartphone or tablet

Only 1 in 5 patients have downloaded a health application.
The place of social networks in health
Social networks and discussion forums are becoming increasingly popular in health information to the point of creating real communities on the Internet. Here are the results of a November 2018 survey conducted by the Healthcare Data Institute (HDI):
29% of respondents have already spoken about their health on the web

73% of them on social networks, 67% on forums and 29% on specialized communities

58% of respondents believe that testimonials from other patients provide important information

45% believe that these testimonials can contribute to the evolution of research.
The Healthperanto 360 barometer is another study carried out by health marketing students. She reveals that 60% of health communication concerns networks in 2019 against 23% in 2013. They take a considerable part in the search for information, Twitter and LinkedIn being in the lead.
Are you looking for a communication agency specializing in health, medical or well-being ? Welcome to Alioze.
Sources :
buzz-esante.fr

pro.webikeo.fr
thinkwithgoogle.com

lafnim.com